'From Bosses To Beggers': SC Villa Requests Express To Host Home Games At Wankulukuku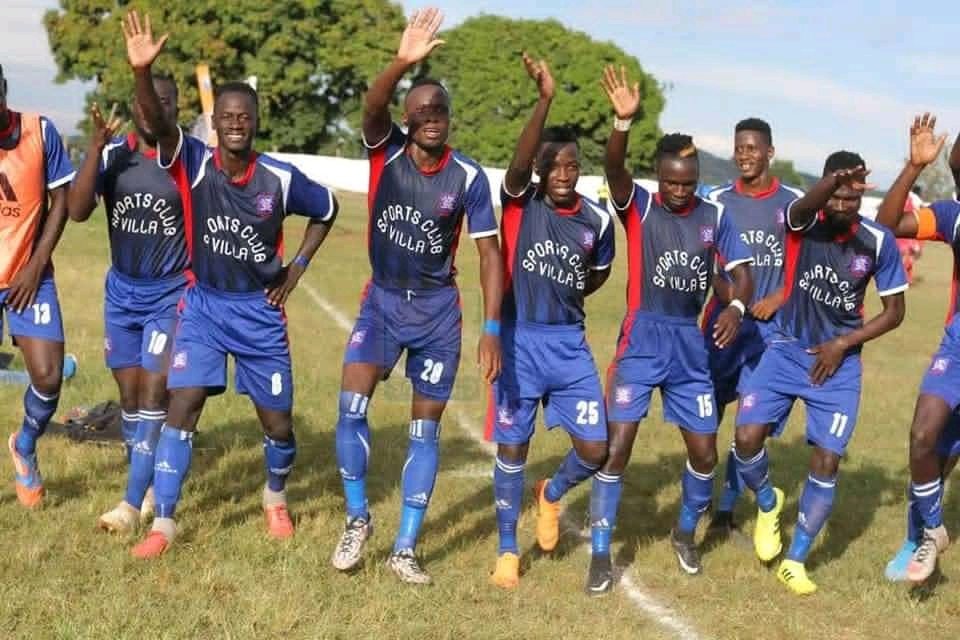 By: Kayiira Jackson
The 16-time Uganda Premier league champions Sports Club Villa are homeless as we speak and they are searching for refugee at their arch rivals Express FC home ground.

According to letter dated 08th October 2020, Sports Club Villa have asked Express Football Club to allow them (Villa) to host their home games at Muteesa II Stadium Wankulukuku for season 2020/21 since Mandela National Stadium Namboole was turned into treatment center for COVID-19 disease.
"As you may know Sports Club Villa has always been hosted at Mandela National Stadium, Bweyogerere Wakiso. The stadium has been declared as COVID-19 treatment center hence leaving us without home ground." The letter reads before continuing.
"We therefore write to the management of Muteesa II Stadium, applying to be hosted here for the 2020/21 season. We hope that the management gives us the permission to access and host all our home games at the stadium." The letter signed by SC Villa CEO Shawn Mubiru  continues to read.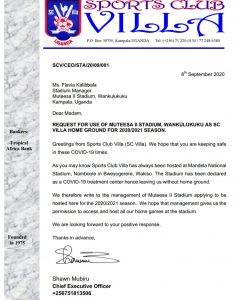 It should be noted that Sports Club Villa is 40+ years in existence and taken as a giant Club in Ugandan Club football however, it's homeless as we speak.
About Author