Denis Iguma Replaces Okello As KCCA FC Release Official Squad Numbers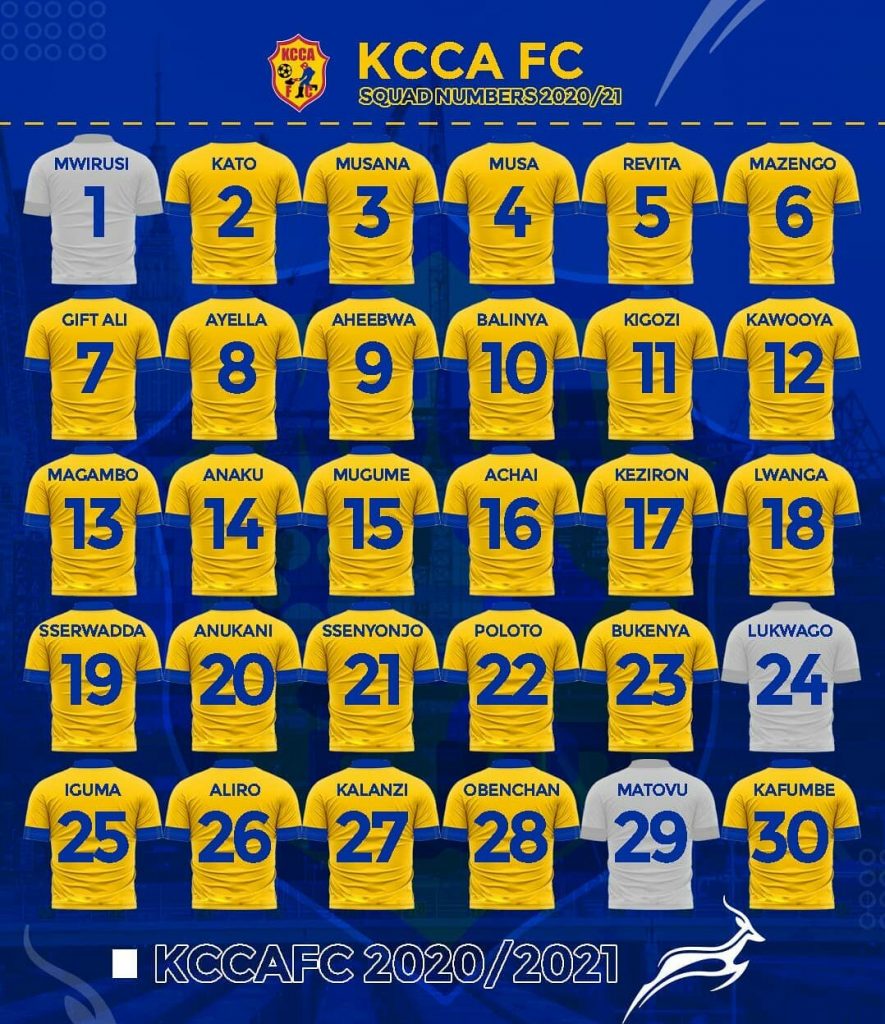 News signing and Uganda Cranes defender Denis Iguma takes over Allan Okello's squad number as KCCA FC release 30 man squad numbers for 2020/21 Uganda premier League season.

Since 2017, Jersey number 25 has been on Allan Okello's back until he transferred to Algeria and left the shirt hanged until Denis Iguma replaced it.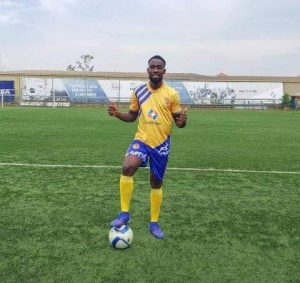 New signing Kawooya Andrew took that of Mustafa Kizza who moved to United States of America.
KCCA made 10 new signings, one promoted from the junior side and one player returning from loan, changes in shirt numbers had to be rung in the squad.
New signings
Italian Mazengo Loro has been handed shirt 6 while midfield gem Bright Anukani will don shirt 20.
Shirt number 10 has been handed to Juma Balinya while Samson Kigozi will wear shirt 11.
Teenager Andrew Kawooya takes over shirt 12 formerly donned by Kizza Mustafa while Ashraf Mugume will don the famous shirt 15 once donned by club legend Philip Omondi
Striker Charles Lwanga will don shirt 18 while Moses Kalanzi will wear shirt 27.
Brian Aheebwa will have shirt 9 as his, and Denis Iguma will don shirt 25 formerly donned by Allan Okello
Changes in Shirt numbers
There have also been some changes in the shirt numbers of the old guard.
Musana Hassan has been moved from shirt 23 to shirt 3 formerly donned by Moses Aliro who will now don shirt 26.
Keziron Kizito will don shirt 17 and his former shirt number 20 will be donned by Bright Anukani.
Official Squad Numbers
MWIRUSI Ali Ramadhan
KATO Samuel Nemeyimana
MUSANA Hassan
MUSA Ramathan
REVITA John
MAZENGO Loro Stefano
GIFT ALI Abubakar
AYELLA Dominic
AHEEBWA Brian
BALINYA Juma
KIGOZI Samson Andrew
KAWOOYA Andrew
MAGAMBO Peter
ANAKU Sadat Happy
MUGUME Ashraf
ACHAI Herbert
KEZIRON Kizito
LWANGA Charles
SSERWADDA Steven
ANUKANI Bright
SSENYONJO Samuel
POLOTO Julius
BUKENYA Joseph Kizza
LUKWAGO Charles
IGUMA Denis
ALIRO Moses Okabo
KALANZI Moses
OBENCHAN Fillbert
MATOVU Hassan Muyomba
KAFUMBE Joseph
About Author