CRICKET: UCA Launches Inaugural T20 Elite League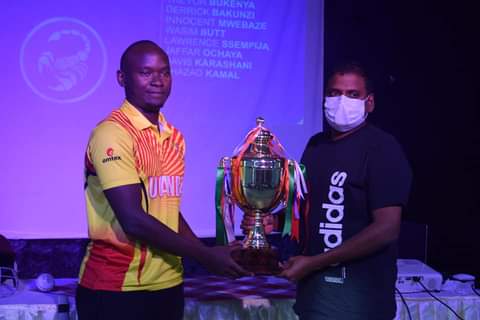 Uganda Cricket Association on Saturday 17th, October 2020 launched an Inaugural T20 Elite League at Kati Kati Restaurant in Kampala.

The tournament will start on 25th and climax on 31st this month at Lugogo Cricket Oval with COVID-19 standard operating procedures followed.
The tourney will be a very pleasing event to both players and Cricket fans who have been on a long time wait as UCA cancelled all activities for the year 2020 due Covid19 pandemic.
The tournament will feature three teams including Mambas, Bucks and Scorpions set to face off in a T20 round robin format to determine the best two to play the final.
A safe and secure environment (Bio secure bubble) that is isolated from the outside world to minimize the risk of COVID-19 infection, is set to house teams during the entire tournament.
About Author