Cricket Cranes tour to Namibia confirmed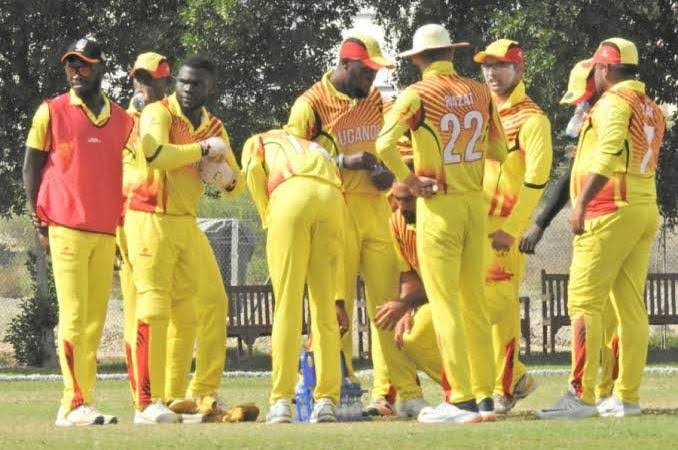 Uganda cricket national team "Cricket Cranes" will face Namibia in the Castle Lite Series set for 2nd to 9th April at Wanderers in Windhoek.
Cricket Namibia announced the development on Friday, the 19th.
The confirmation mean the Lawrence Mahatlane coaches side (Cricket Cranes) will lock horns with the Namibian Eagles will in a T20 and a 50 Over tournament.
The upcoming Castle Lite Series is a great opportunity for both sides to prepare for the upcoming tournaments in July, August, September, and eventually the T20 World Cup in October.
Uganda Cricket Association (UCA) CEO, Martin Ondeko is optimistic that the tournament will give a fresh breath of air to the players administrators and the entire sport after a long period without cricket due to COVID-19 outbreak.
"The Covid situation has greatly affected everyone and sport has not been spared. We are glad that we are on course to finally return to international after more than a year. We are excited about the prospect to play an ODI nation in Namibia. Special gratitude goes to CN for accepting to host Uganda and I believe both nations will benefit from this engagement. This opportunity also allows us to test the team out of familiar settings, as we prepare for Jersey we need to take stock of our progress especially now that we have a new coach on board". Ondeko.
The final cricket cranes squad of 14 to Namibia will be announced on March 29th after the players have done their mandatory COVID tests.
Uganda head coach Laurence Mahatlane is excited to play a Namibia side which he thinks can give his Cricket Cranes side a good test.
"It is an exciting tour as Namibia is where we want to be. It will give us the opportunity to see where we are against an ODI team and what areas we still need to work on, especially now with five more months to go before our tour to Jersey ." Mahatlane.
Following COVID-19 protocol, spectators will not be allowed during the tournament but Cricket Namibia obliges to bring you the tournament to the comfort of your home via Cricket Namibia digital platforms.
About Author