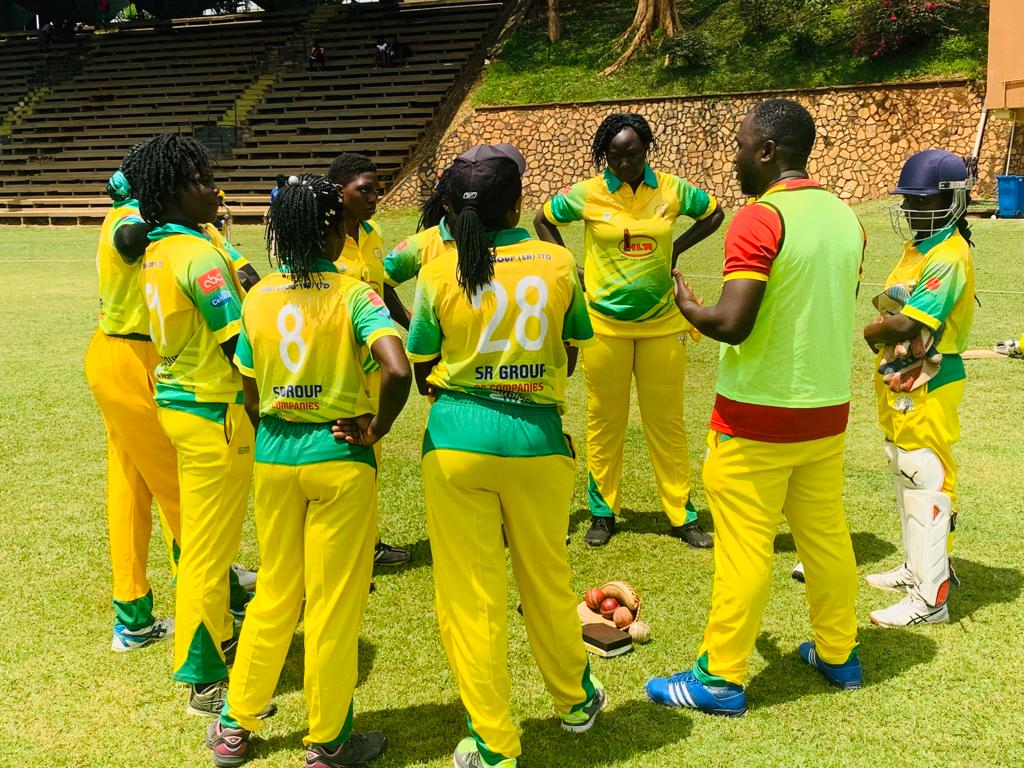 Aziz Damani remain unbeaten after two commanding victories aganist second placed Wanderers at the Lugogo Cricket Oval.
Aziz Damani made sure of the morning result through some skillful bowling and tight fielding to make sure Wanderers never got close to their total.
In the afternoon match a strong start Kenyan Captain Margaret Ngoche (62) and Gloria Obukor (25) helped Damani put on a big total of 154 and the Elite League MVP Mildred Anyingo with a great spell of 5/15.
The experienced Franklin Najjumba (34) tried to hold the chase together but failed to find able partners with Wanderers missing out by 50 runs.
In Entebbe Soroti Challengers got off the mark in the league winning both their games keeping Tornado Bee waiting for their 1st win of the season.
Kevin Awino (57) and Naomi Kayondo in form with the bat in th second game as Soroti made sure of the result.
Match Summaries
In Lugogo
Wanderers v Aziz Damani
Game 1:
Aziz Damani 97/7
Wanderers 70/7
Aziz Damani won by 27 runs
Game 2:
Aziz Damani 123/6
Wanderers 73/8
Aziz Damani won by 50 runs
In Entebbe
Soroti Challengers v Tornado Bee
Game 1:
Soroti Challengers 101/4
Tornado Bee 74 all out
Soroti Challengers win by 27 runs.
Game 2:
Soroti Challengers 154/2
Tornado Bee 72/8
Soroti Challengers win by 82 runs
About Author