CECAFA Zonal U-20 Qualifiers: Uganda Hippos Put Six Past Burundi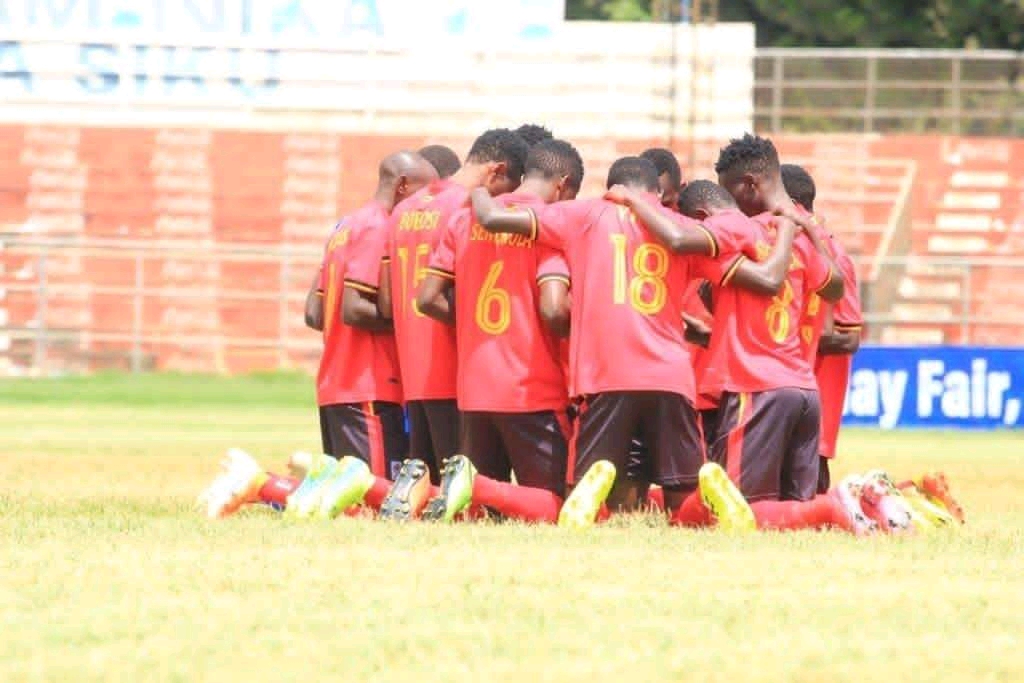 After being held by stubborn neighbors South Sudan in the opener on Monday, Byekwaso's Uganda Hippos bounced back on a high note.
The Hippos put six past Burundi to secure first victory.
Burundi proved to be resilient until the 43rd minute when Ivan Bogere unlocked them this afternoon.
Two minutes later Yiga Najib doubled the Hippos lead to ensure the first stanza ends 2-0.
Six minutes into the second half, Bogere completed his brace from the spot kick before Isma Mugulusi netted again to make it 4-0.
With nine minutes to normal time, Mugulusi also completed his brace before substitute Joseph Bukenya put ice on the cake with the sixth goal in the 88th minute.
Burundi then found a consolation in stoppage time through Kevin.
The Hippos' technical department headed by Morley Byekwaso called for three changes in the game.
Raymond Onyai, Joseph Kizza Bukenya and Alpha Thierry Ssali replaced Richard Basangwa, Ivan Asaba and Najib Yiga respectively.
The Hippos succumbed to a late-late consolation goal on the stroke of full-time.
Uganda now has 4 points off 2 matches ahead of the final group B match on Friday when South Sudan takes on Burundi at the same venue.
On Monday, a 10 man Uganda Hippos' side had registered a goal-less draw with South Sudan.
Uganda U-20 XI Vs Burundi: Jack Komakech (G.K), Gavin Kizito Mugweri (Captain), Aziz Kayondo, Kenneth Semakula, Isma Mugulusi, Bobosi Byaruhanga, Steven Sserwadda, Richard Basangwa (Raymond Onyai), Najib Yiga (85′ Alpha Thierry Ssali), Ivan Bogere, Ivan Asaba (Joseph Kizza Bukenya)
Changes:
Raymond Onyai For Richard Basangwa
Joseph Kizza Bukenya For Ivan Asaba
Alpha Thierry Ssali For Najib Yiga
Subs Not Used: Denis Ssenyondwa Kaala (G.K), Richard Bbosa, Ashiraf Mulindi, Faisal Wabyoona, Joseph Kafumbe
Suspended: Musa Ramathan
FT' Uganda U-20 🇺🇬 6-1 Burundi U-20 🇧🇮 | ⚽⚽ Ivan Bogere 43′, 51 (Pen), ⚽ Najib Yiga 45′, ⚽⚽ Isma Mugulusi 52′, 81′ | Bukenya Kizza Joseph 88′ | ⚽ Kevin
About Author