CECAFA Women's U20: Fauzia Najjemba stars as Uganda demolish Djibouti 13-0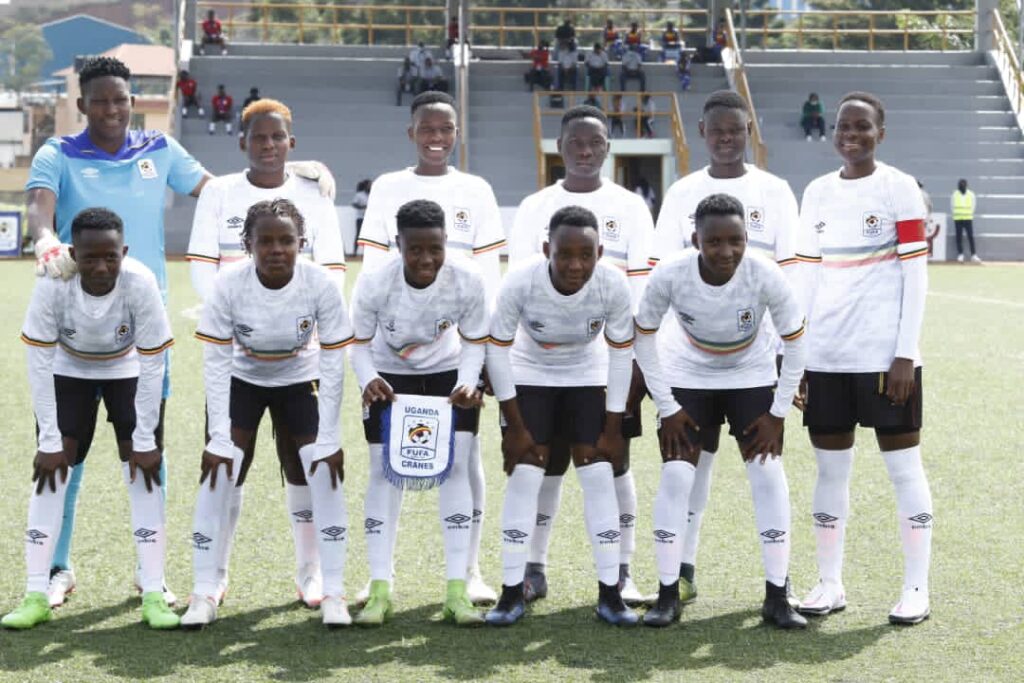 Fauzia Najjemba scored six goals as Uganda thrashed Djibouti 13-0 on Monday November 1st at Fufa Technical Center in Njeru.
This was Uganda's second consecutive win in the CECAFA Women's U-20 Championship.
Uganda opened up the scoring as early as the sixth minute when Hadijah Nandago headed in to give Uganda an early lead.
Four minutes later, Magret Kunihira laid up and Fauzia Najjemba scored Uganda's second goal before Catherine Nagadya made it 3-0 in the 17th minute.
Najjemba scored her second on the day in the 24th minute before she completed her hat trick in the 36th minute to make it 5-0 for Uganda.
Second win for Uganda at the tournament.#CECAFAWomenU20Championship pic.twitter.com/YFmf6bS7fM

— FUFA (@OfficialFUFA) November 1, 2021
Shamirah Nalugya then made it 6-0 for Uganda from the spot-kick as Uganda ran riot of Djibouti.
Najjemba then scored just after recess in the 46th minute of the game, her fourth goal of the game to make it 7-0.
In the 52nd minute, Shakira Nyinagahirwa extended Uganda's lead when she scored from a distance to make 8-0 for Uganda.
Hadijah Nandago then made it 9-0 for Uganda in the 58th minute when she tapped home from Asia Nakibuuka's cross.
Nakibuuka then got on the scoresheet in 65th minute to make it 10-0 for Uganda.
Najjemba then scored her fifth of the day in the 75th minute to make 11-0 for Uganda before scoring her sixth in the 82nd minute for Uganda's 12th goal.
In the 88th substitute Zaitun Namaganda tapped home to make 13 for Uganda.
The win took Uganda to six points after two games being played.