Canoeing: UCF holds a successful Stand-up Paddling national ranking championship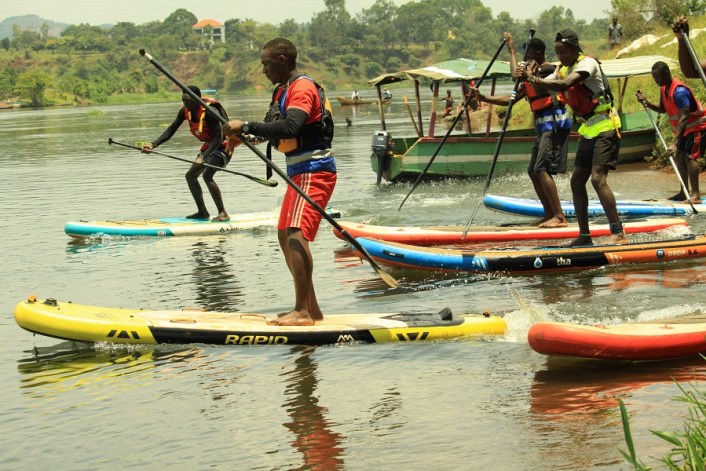 The Uganda Canoe Federation (UCF) held a Stand-up Paddling (SUP) national ranking championship that attracted huge numbers of participants.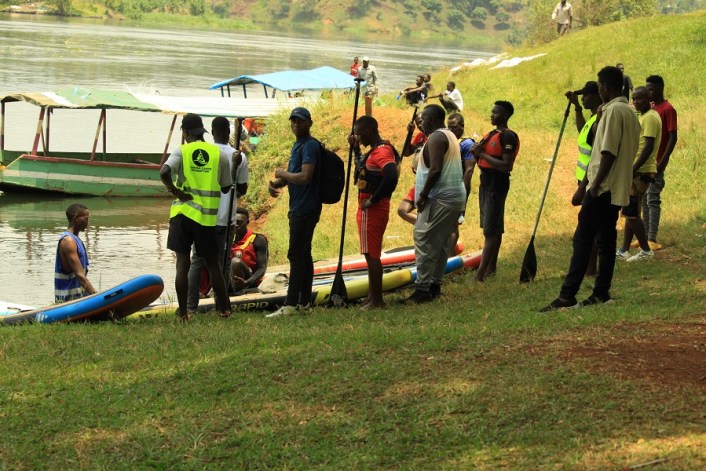 The event was held at the Speke Camp resort Bujagali in Jinja city running for two consecutive days.
48 participants took part in the competition, sixteen (16) of whom were finalists and nine were seniors (open) and seven in the junior category.
The athletes competed in two categories of 250m sprints and 1500m in the Technical Race.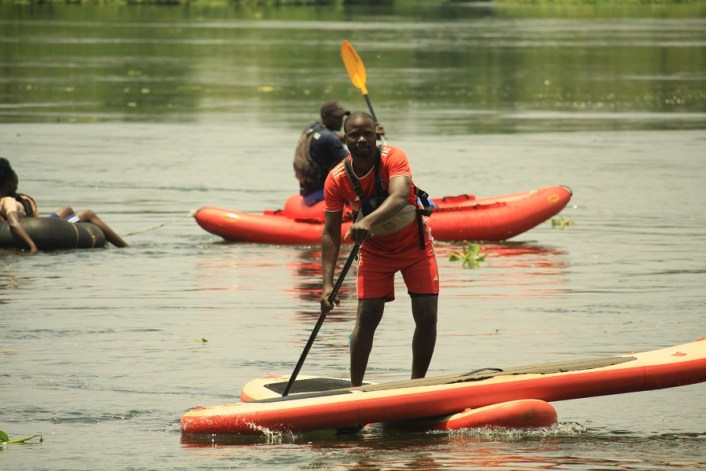 Samuel Sammy Ssali, Emmanuel Misango, Moses Kibombo, Daniel Nakasala, Ronald Emoit, Joseph Magala, Phantom Cyrus as well as the Bangire duo of Adam and Isaac were the participants in the open category.
Whilst, Medi Tubale, Musa Bangiri, Patrick Emukule, Edrine Mugole, Ibrahim Mulondo and James Kasule were in the junior category.
Stand-up Paddling is relatively the youngest discipline within the International Canoe Federation (ICF) disciplines, only fully recognized in 2022.
Stand-Up Paddling is an open course or sea paddling event, which requires Athletes to paddle on either Hard Boards (HB), Soft Boards (SB), or Inflatable Boards (IB).
About Author