Boxing: UBF get-ready to echo and reverberate with a newly christened champions league competition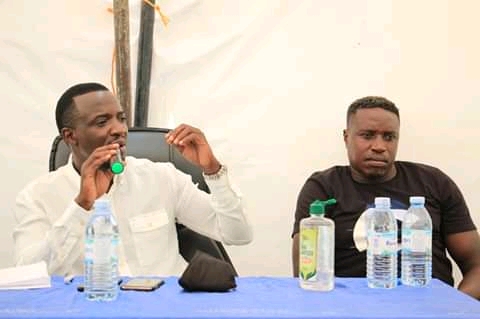 In February 2020 is the last time Ugandan boxers actively sweat for a good cause during the Africa Olympic qualifiers final tourney held in Dakar Senegal where only team captain Shadir Musa Bwogi out of the 13 qualified for Tokyo Olympics.
A team of 8 men and five women including Disan Mubiru (Flyweight), Isaac Masembe (Featherweight), Yasin Adinan (Lightweight), Musa Shadir who was also the captain (Welterweight), David Semujju (Middleweight), Joshua Male (Light Heavyweight), Alex Bwambale (Heavyweight) and Solomon Geko (Super Heavyweight) were the male boxers on the team.
Whilist women included Catherine Nanziri (Flyweight), Suzan Akello (Featherweight), Rebecca Amongin (Lightweight), Milly Nakalema (Welterweight) and Dorren Nasali (Middleweight).
Due to the outbreak of COVID-19 that led to outage of boxing activities and sports at large globally, Uganda Boxing Federation (UBF) is set to echo and reverberate with a new competition christened the "Champions League."
The league is expected to box-off on 3rd April 2021 with over six bouts staged every weekend at Lugogo indoor Arena.
National Open Championship medalists from each weight category are the qualified pugilists to feature in the championship to run for a year as UBF president Moses Muhangi puts it forward.
"We always come up with ideas, and this time we have initiated the champions league to ensure that our boxers are kept fit and active.
Their has been a challenge for boxers remaining dormant after the National Open championship and that's why we have come up with the Champion League to keep them fit and active.
It will not only easier our National team selection, but also increase the competitiveness, exposure and experience of the bxers." Muhangi.
A round robin format shall be employed where boxers are to be pitted in groups of four to face each and the best with most points shall be representing the nation in any given tournament at that moment.
Muhangi asserts that the league is also a platform for boxers who would like to turn to professional boxing.
"We have increased rounds from three to five and it will nurture and groom many who would like to trade their brands as professional boxers. We met with the boxers today to orient them through this new idea. We have provided a month period running through March for preparations including training and working on all the necessary clearances as we eye to commence early this April."
About Author