Boxing: Promoter Kigozi Asks Govt's Compensation Over Cancelled Fight Due To COVID-19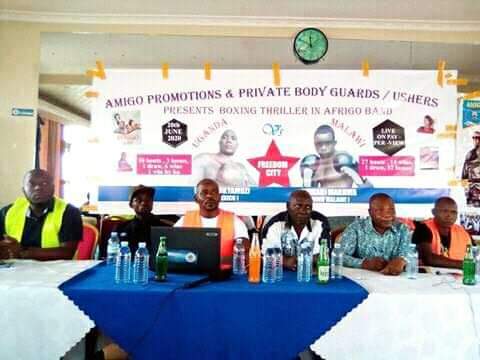 By: Kayiira Jackson
Amigo Promotions director Kigozi Richardson asked the government of Uganda to compensate him over his cancelled fight which was scheduled to take part in 20th June 2020 at Freedom City- Namasuba.

The fight which was launched on 17th March 2020 had Uganda's Kenny De Mexico Lukyamuzi and Malawian Chikadi Makawa.
The fully action packed entertaining fight was to contain legendary Afrigo Band, John Black, Spice Diana and MC Mariachi and they were already paid up to perform at the event.
Kigozi in an interview with Nim Sport Uganda  claimed that he already injected in fifty million Uganda shillings by the time of announcing the COVID-19 pandemic lockdown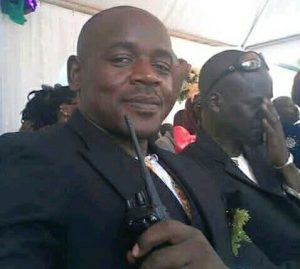 "I agree that COVID affected every thing but if the government with the progress to their people they have to compensate me, I had no sponsors and I already used up my 50 Millions on the event. I fully  paid all the Musicians, partially to the Boxers, sanction fees some service providers, paid radio Sapiensa two months and three months for adverts"
"I contacted the government about my issues and they promised me to work on them in a month time but they never worked on them until now" he added.
Kigozi has been in talent promotion for the last 10 years but this was the first time to promote an event containing entertaining and Sports which he thinks that it would have added a big stone on Uganda's youths in both industries.
"It was the first event of this kind, I was targeting to fill the gap between the two Industries because I think they have to move hand in hand."
On that ground, Amigo promotions seeks government to give a rescuing hand such that they don't sink in this financial crisis.
"I used 50 million on a cancelled event and the most hating thing is that my company is not working since lockdown, our company also employs body guards and Ushers, it is a registered company and we was pay taxes"
About Author