Boxing federation boss stakes millions for Olympic Gold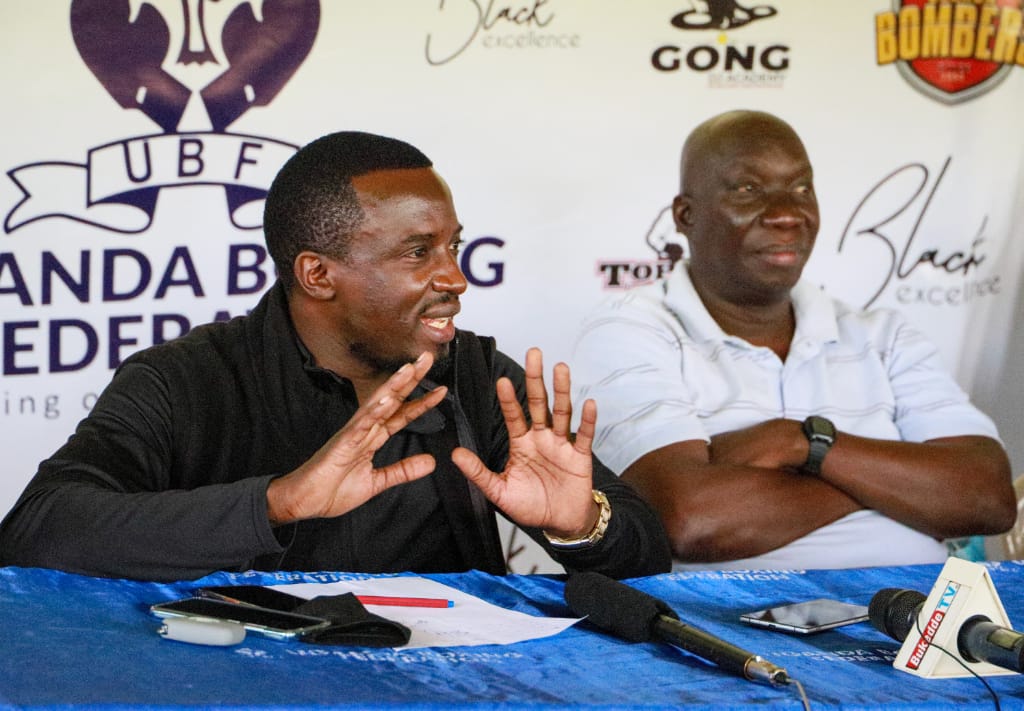 Uganda Boxing Federation (UBF) boss Moses Muhangi stakes millions for Olympic Gold, silver and bronze medals at the coming summer Olympic games in Tokyo, Japan.
They are exactly 44 days left to the Tokyo 2020 Olympic games and the National boxing team; The Bombers are already on the final phases of preparation for the games in a residential camp in Kavumba Recreation Center, Wakiso.
The Uganda Boxing Federation (UBF) boss Moses Muhangi paid a visit to Bombers camp in Kavumba Recreation Centre in Wakiso on Tuesday this week.
He promised UGX. 5million, 3million and 2 million in cash prizes for each gold, silver and bronze medal won by the pugilists respectively.
Another UGX. 1 million will be available to any boxer that wins his or her first fight at the games.
It is 17 years now since a Ugandan pugilist won a fight at the Olympics.
Lightweight boxer Sam Rukundu was the last Ugandan to win a fight at the Olympics. He defeated Puerto Rico's Alex de Jesús in round two at the 2004 Games in Athens, Greece.
Rukundo later lost his quarterfinal fight to Russia's Murat Khrachov
"We want to break the ice after years without a win at the Olympics.
"Personally, I shall offer another 2.5 million shillings to each of the two coaches if the team wins any medal," said Muhangi.
Muhangi also expressed his disappointment at the delayed allowances from government.
The boxing federation head was equally irked by the constant interruption of training by the local Olympic committee officials.
He said; "we have had challenges in the camp management where conflict of interest overrides our plans.
"We have seen our boxers on television and heard them over radios presiding over different events without our notice. That is very risky."
Uganda will send three boxers; Shadir Musa Kimera, David Ssemujju and Catherine Nanziri – the country's the first female Ugandan boxer to the Olympics.
The team is under the tutelage of two-time Olympian Patrick Lihanda and trainer Meddie Mulandi.
About Author