Arua Hill SC Reveals Five Year Strategic Plan, Receives 100M Sponsorship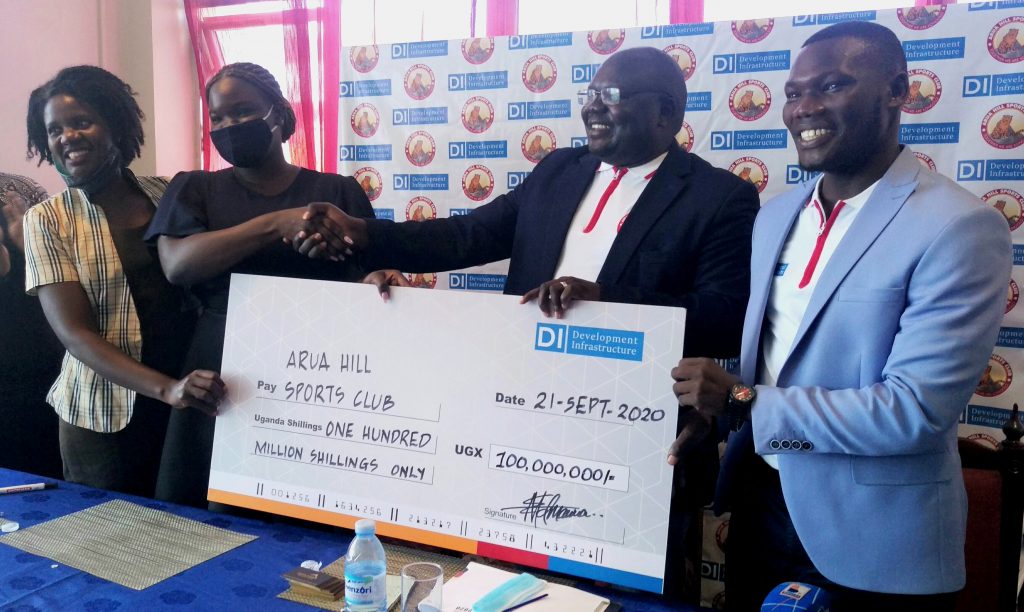 By: Kayiira Jackson
After the approval of their name from Dove All Stars FC to Arua Hill Sports Club by football governing body, FUFA, the exciting new brand revealed it's amazing five year strategic plan.

In the press conference held on Monday 21St September 2020 at Lugogo House, Arua Hill Sports Club chairman Aita Joel revealed the reasons as to why the club changed a name from Dove All Stars to Arua Hill Sports Club and their partnership with Development Infrastructure.
"We wanted to have a local identity, that's why we changed the name, ownership and management." Aita Joel said in his opening remarks.
"We have a five year strategic plan which going to guide us on what we intend to do." Said before adding "In the first two years we want to stabilize and put systems in place and in the second year we target to qualify to Elite [UPL].
After the two years, the last three of the five year plan, we want to start to have international engagements and of now we started have discussions with international clubs, some are from Italy, France, England and Israel and we want our officials to learn a lot from those clubs as we grow."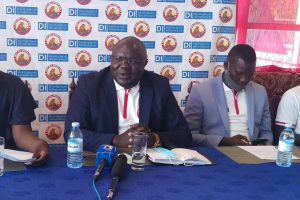 Chairperson also revealed that in July 2021, the club and Arua City Authority will unveil the state of the Art 20000 seater stadium which will be named Arua Park Stadium and it is 60% complete.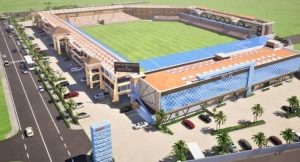 In the same five years strategic plan includes; Establishing strong Academy in Northern Uganda, Women Football team, sell of players outside Uganda and having more sponsors.
The club also unveiled its new Sponsor, in Development Infrastructure who injected in their initial support of one hundred million shillings.(1000000000).
"We saw it important investing in this club, because they have been training at the ground near our construction area, and when they approached us we accepted and we ready to support them financially." Mawua Naira Edna Amayi, Manager Real Estate and Development.
The club also unveiled its new Chief Executive Officer Afeti Anthony and PRO Adams Lematia.
The club also revealed it's new slogan as; "Together we are  Kongolo(Strong)" and they will be hosting their home games at Barifa stadium in Arua.
About Author