AFCON U20: We have nothing to lose – Byekwaso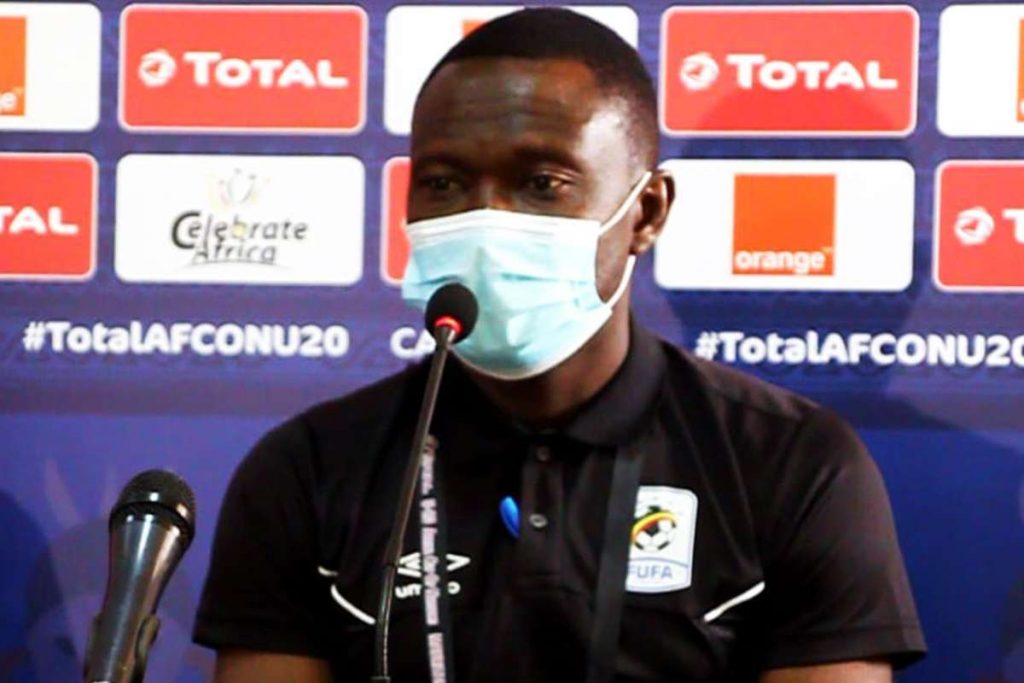 The Uganda U20 national team head coach Morley Byekwaso claims that the Uganda Hippos have nothing to lose ahead of the AFCON U20 final.
Ghana and Uganda will lock horns on Saturday evening at the Olympic Stadium in Nouakchott as both of  target the title.
Uganda will look to enter the final with less pressure and head coach Morley Byekwaso claims that they have already done better than they would have thought.
"It will be a tough game because we will be playing a strong, tactical team with a lot of experience in this tournament, but we are ready to play," Byekwaso said before adding.
"We have nothing to lose and we only need to play good, whoever plays well will take the day.
We need to have lots of tactical discipline because we know how strong, physical and good they are on the ball.
If we read the opponent right and prepare well for them, I know we will succeed," he added.
Newbies and tournament first timers Uganda will be looking to make history by winning the title on their first time of asking.
Road to the final
The Ghanaians made it out of the group stages as one of the best two third placed teams after losing their last group match to Gambia to finish third in the group.
They had beaten Tanzania and drawn against Morocco, and those two results were just but enough to push them into the quarters.
In the last eight, they matched up against Cameroon, one of the pre-tournament favourites. They came from a goal down in extra time to force out a 1-1 draw and win the tie on penalties to progress to the semis.
In the last four, they played against Gambia, the same team that beat them 2-1 in the group stages. This time, they proved to have done their homework right and laid down a 1-0 revenge against the Young Scorpions to sail to the final.
The Ugandan Hippos finished second in Group A after victories over hosts Mauritania and Mozambique, their only loss of the tournament so far being against Cameroon.
In the quarter finals, they faced a tough Burkina Faso side and weathered the West African storm to win on penalties and sail to the semis.
They were unstoppable in the last four, beating Tunisia emphatically 4-1 to announce themselves in the final with style.
About Author