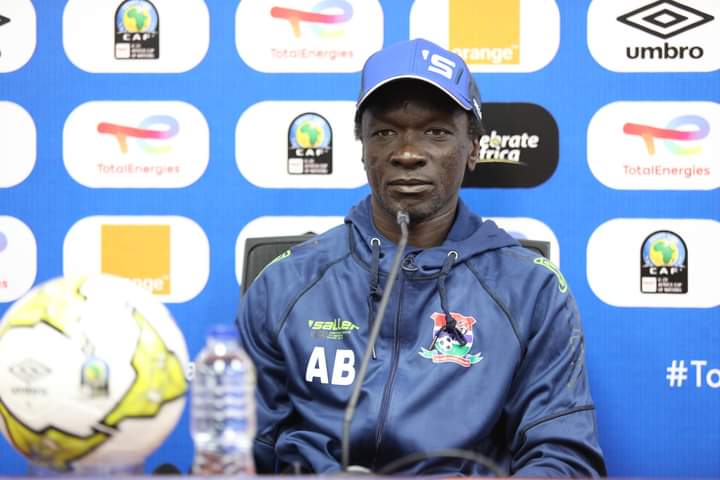 Gambia U20 coach Abdoulie Bojang says his side deserves to be in the final the TotalEnergies U-20 Africa Cup of Nations after edging past favourites Nigeria in the semi-final.
The Young Scropions are undoubtedly the sensation of the tournament in Egypt atfer stunning the favourites and seven-time champions in the last four match on Monday to secure their historic ticket to the final.
Adama Bojang scored the winner after seven minutes to send Gambia to Saturday's final against neighbors Senegal.
"I am proud of my players who keep writing the history of our football," coach Abdoulie Bojang said.
"It is extraordinary, magnificent, satisfactory and much more than that.
"We have scored 10 goals in this competition without conceding. We're a small country which now plays in the tournaments."
The WAFU-A runners-up and Senegal won all their matches without conceding a goal in the tournament.
The Young Scorpions reached the semifinals of the TotalEnergies U-20 Africa Cup of Nations in Mauritania two years before winning bronze.
"It is a deserved victory. We will fight for the title against Senegal," Bojang said.
"Senegal is winning everything right now. We must prevent them on Saturday."
The two sides have a similar record in the tournament as they won all five matches without conceding a goal and scoring in each match.
Senegal has the best attack of the tournament with 12 goals while the Gambia are just two shy with 10 goals.
The final at the Cairo International Stadium on Saturday, 11 March will rekindle the two country's footballing rivalry as they both seek a maiden TotalEnergies U-20 AFCON crown.
About Author