Patel maintains Equator rally lead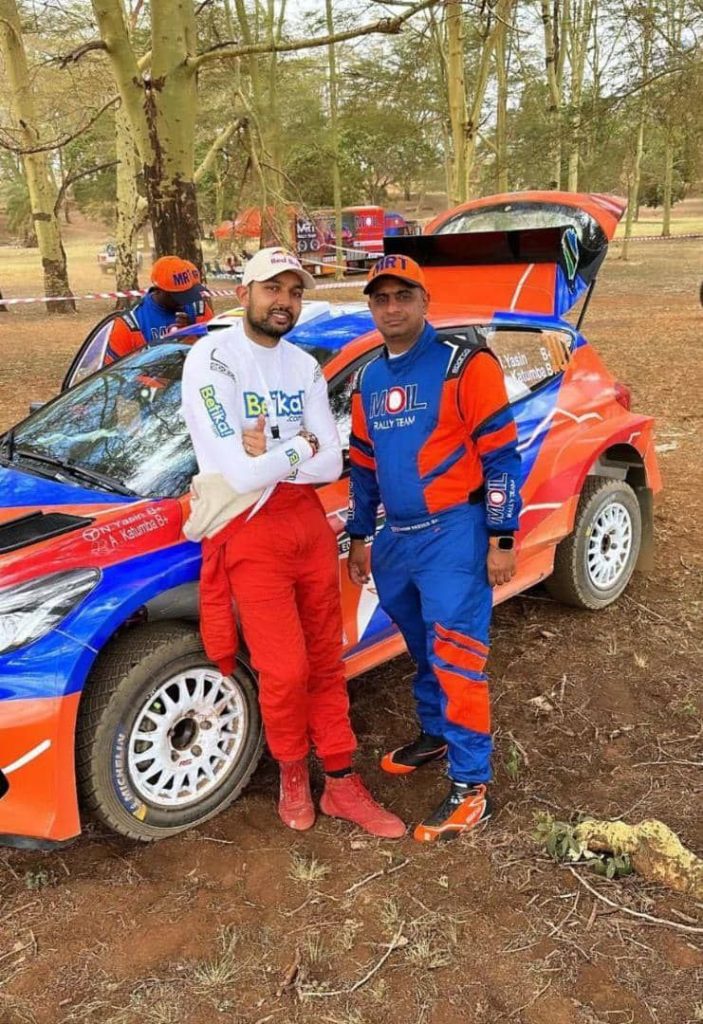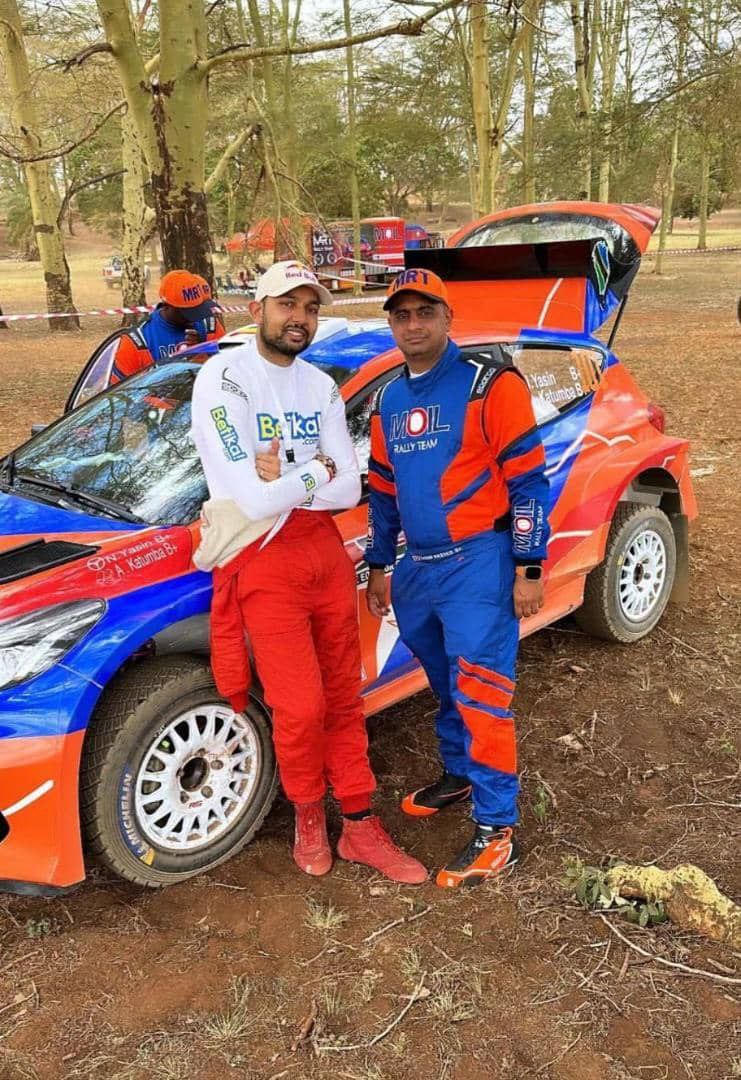 PHOTO BY : Innocent Mutaawe (Karan Patel(L) with Yason Nasser (R))
By Frank Kaheesi- Head FMU Media
KENYAN National Rally champion Karan Patel maintains the Equator rally lead with best posted time from eight stages run as leg1.
The event's defending champion has extended his time lead to two minutes 47 seconds, ahead of fellow countryman Jeremiah Wahome in Ford Feista Rally3, who managed second place finish on Saturday.
Uganda's Yasin Nasser pushed his Ford Feista R5 known as 'Nemo' to third place, five minutes 24 seconds off the leader.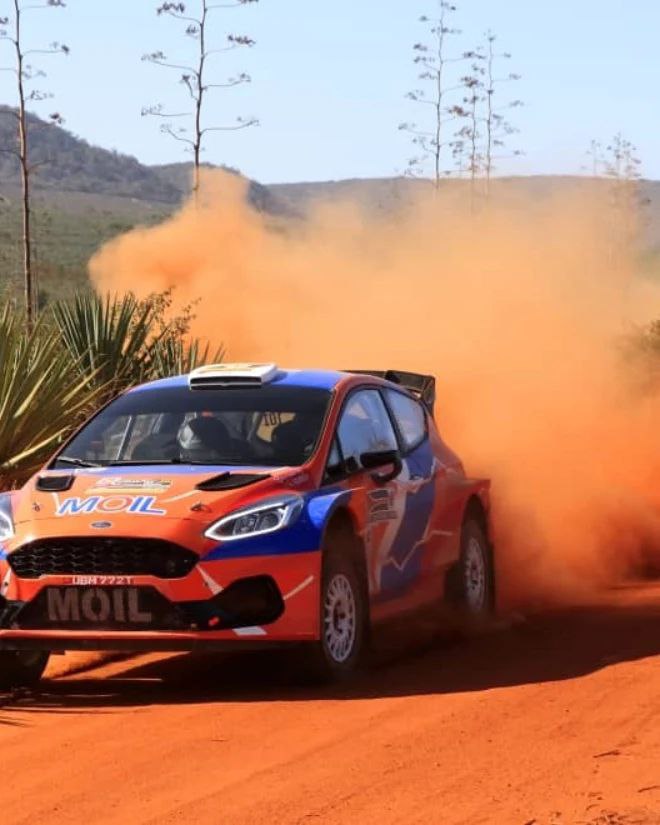 Moil's (Yasin Nasser firing up his Ford Feista). PHOTO BY: Innocent Mutaawe
The moil-sponsored crew plans to keep their pace for a podium finish.
Uganda's other representatives,crew of Jas Mangat and Joseph Kamya in their aging Mitsubishi EvoX, are targeting better position finish, after surviving a number of mechanical breakdowns, ending leg1 in sixth place.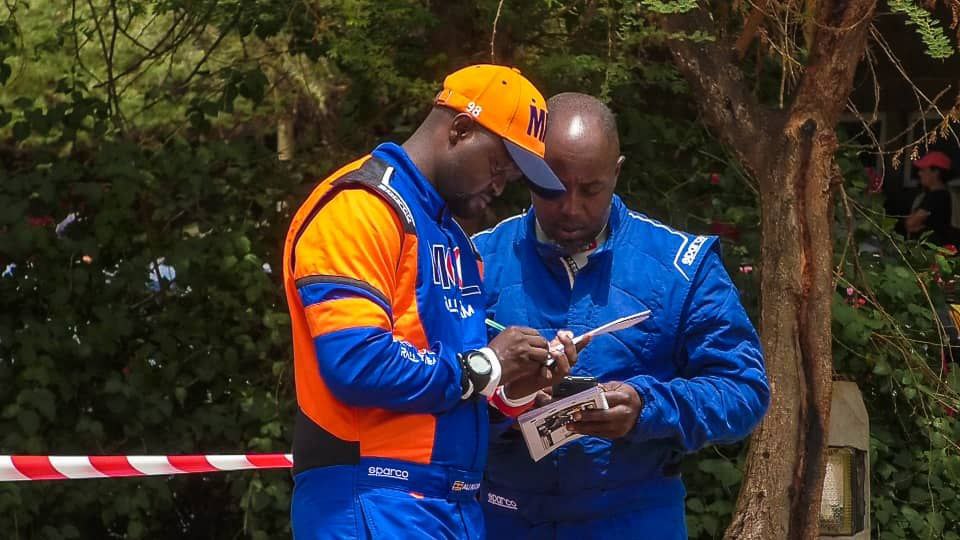 Ugandan navigators, Ali katumba and Joseph Kamya consul each other.
"We hoping for better position today (sunday)," said Mangat after a long day on Saturday.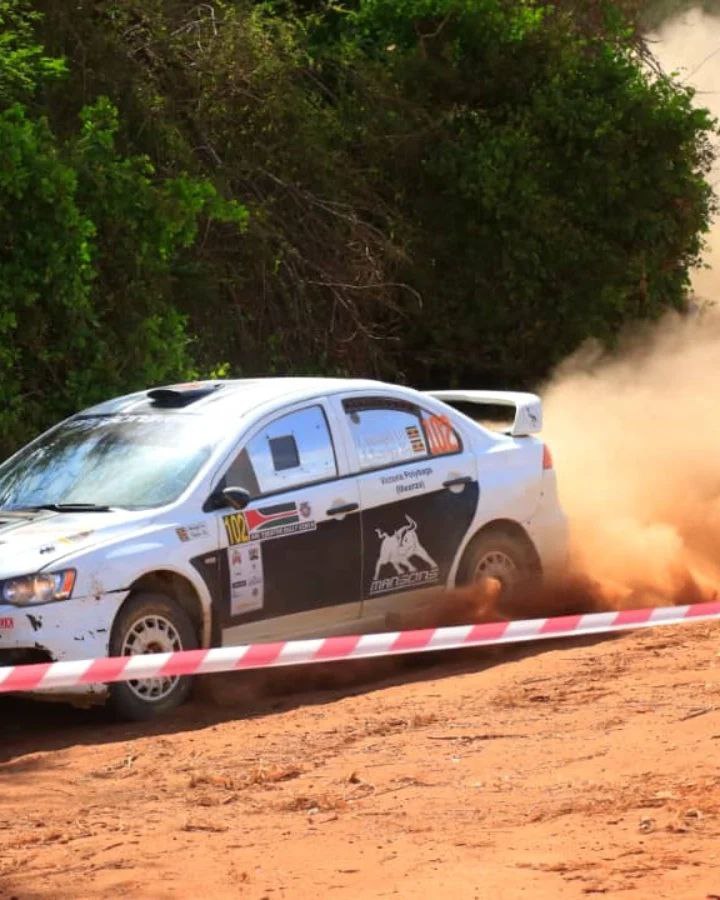 PHOTO BY INNOCENT MUTAAWE: (Jas Mangat pushing  his 'Bush pig')
The surviving crews are only running two special stages totalling to 45.59km, and first car is leaving perce Ferme 7:30am, for 15 minutes service, before heading back to Teita estates for final leg of the second African championship round.
More updates keep it here…….
ALL PHOTOS: Innocent Mutaawe