1-2 for Ford as Patel Wins Equator rally, Uganda's Yasin Nasser match to podium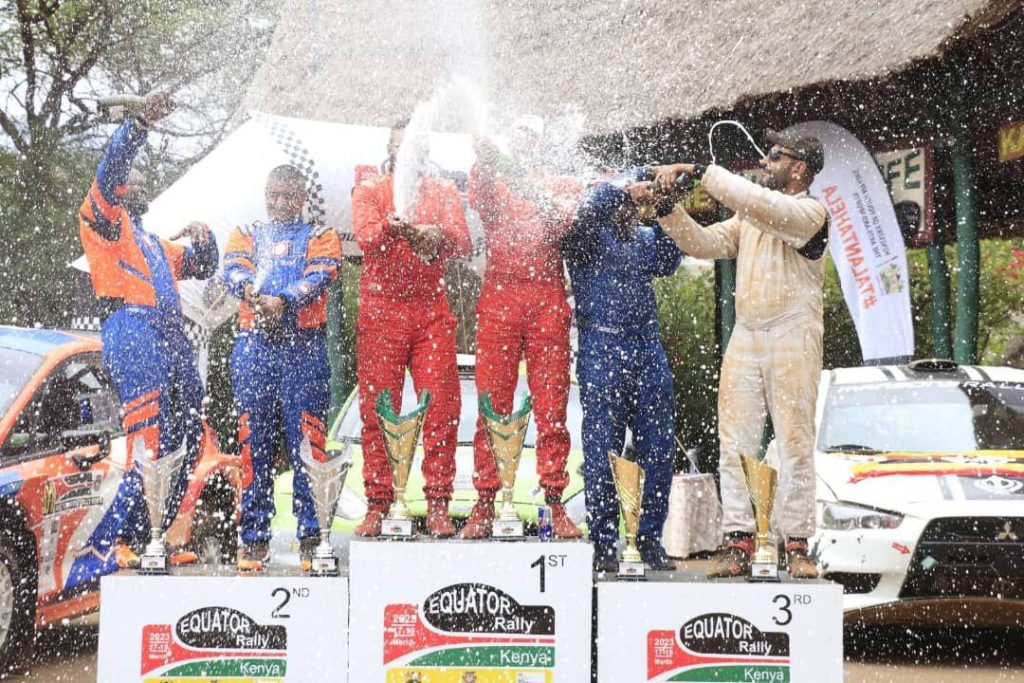 PHOTO BY: Innocent Mutaawe
BY FRANK KAHEESI- HEAD FMU MEDIA
KARAN Patel wins the 2023 Equator rally to resume lead of the African rally championship 2023.
Co-driven by Tauseef Khan in Ford Feista R5, the duo picked three minutes from the last two loops to celebrate their P1 position finish.
Uganda's Yasin Nasser and Ali Katumba in another Ford Feista R5 'Nemo', finished second in time of two hours,25 minutes,39.6seconds, followed by Kenya's  Jasmeet Chana in third place, as another ugandan crew of Jas Mangat and Joseph Kamya finished forth .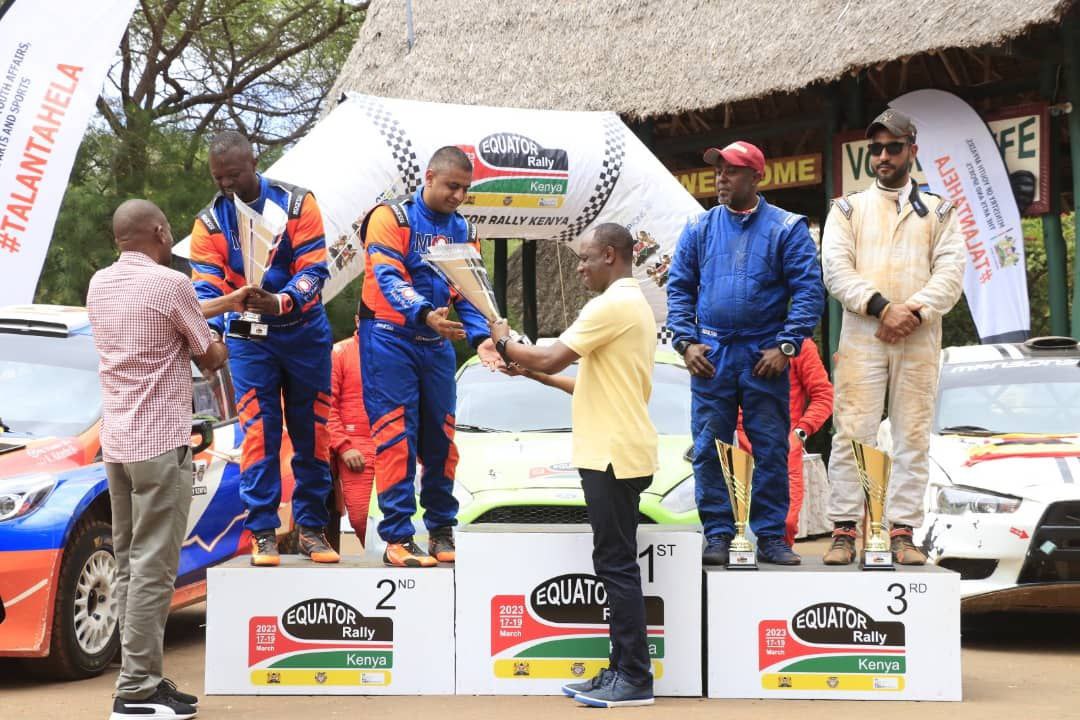 Photo by: Innocent Mutaawe
(Uganda's Yassin Nasser and Ali Katumba on podium after finishing 2nd)
Mangat pushed from 12th position to the top four, after surviving a number of mechanical problems on day one.
This places him third on African  championship grid with 21 points,behind Patel and Nasser have 30 and 24 points respectively.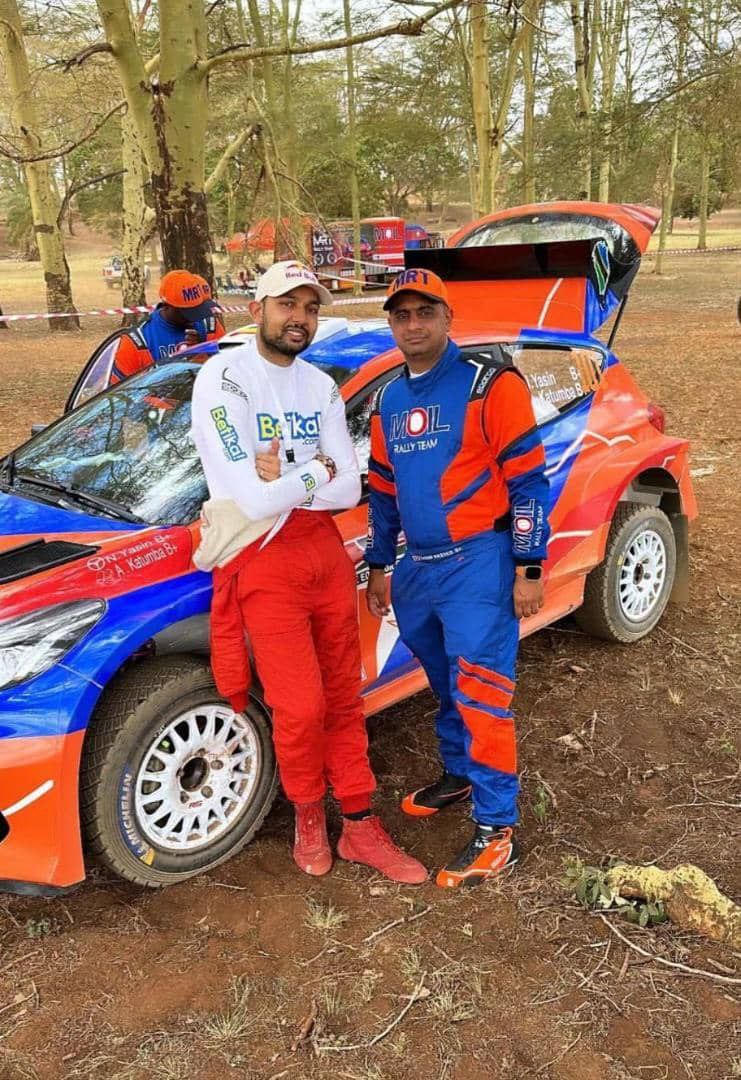 "We dearly needed the ARC points to plan better for next event, and we likely drive our aging EvoX in Pearl of Africa rally, and pray rains drop so as we match the R5s," joked  Mangat.
Next ARC stop is in Uganda , in May 2023.