Boxing: Two Uganda Boxers in cash bonanza after their triumph at AFBC championship in Maputo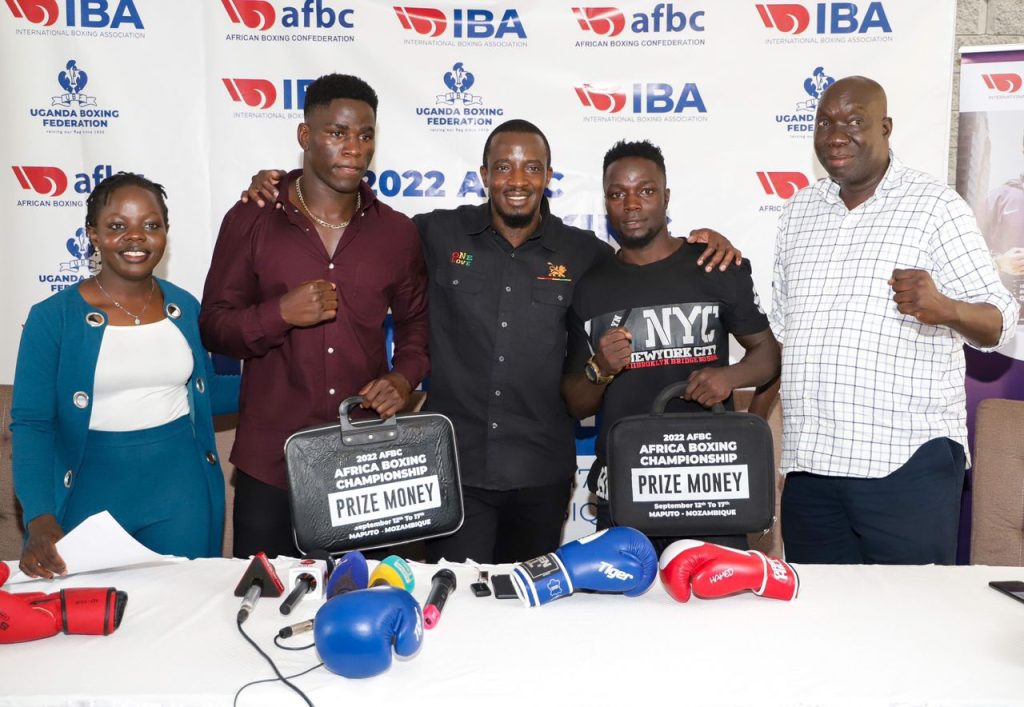 Uganda Boxing Federation (UBF) has delivered International Boxing Association (IBA) prize money to two Uganda boxers for their success at the 2022 Africa Boxing Confederation (AFBC) championship.
Yusuf Nkobeza and Jonah Kyobe and are the boxers awarded. The two Ugandans Nkobeza and Kyobe won Bronze medals in Middleweight and Feather Weight at the 2022 AFBC championship held in Maputo, Mozambique between 12th to 18th September.
The boxers smiled home with $25,000 each for their. Gold medalists at the same championship won $10,000, silver medalists $5,000, and bronze medalists across all weight categories $2,500.
"It's a great motivation which pushes to work hard and win more as an individual and for my country", said Nkobeza.
This is a push factor to my career. I will not rest, I will train everyday as I continue to win medals for my country, possibly before I turn professional in the future". Nkobeza said.
On top of the $2500, UBF president Moses Muhangi gave $270 to the boxers as he fulfillment of his pledge to the entire team.
He, (Muhangi) further awarded Light flyweight female boxer Teddy Nakimuli with $270 for winning a bronze medal at the 2022 Birmingham, England Commonwealth Game.
About Author