AIBA appoints Muhangi to a 14 man committee to monitor national federations elections world wide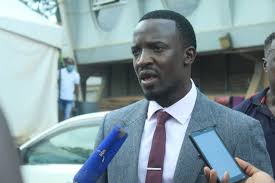 Uganda Boxing Federation (UBF) president has been appointed to Association of International Boxing (AIBA) 14 man committee of observers to monitor national federations elections world wide.
"Following the mail vote sent to you by email on March 26, 2021, I would like to inform you that the Board of Directors has approved the following list of Observers for AIBA National Federations elections." Partly reads the AIBA document signed by president Umar Kremlev.
Muhangi's appointment comes shortly after his great call up to officiate at the forthcoming World Youth Boxing championship in Kielce, Poland set to box off on 13th to 24th April 2021.
"It's a great success and achievement for me, boxing and the country at large. It calls for good leadership to get appreciated both locally and internationally for your deeds.
It's indeed good news for Uganda's boxing fraternity. This will continue to inspire too many Ugandans in the sector .
My style of leadership is already giving results despite some individuals having issues with it.
There's a lot to learn for me and the sport will definitely benefit from this important call. Said Muhangi.
The 14 man committee of observers include Moses Muhangi (Uganda), Assouli Muhammad (Morocco), Andile Mofu (South Africa), Juan Milan Ponce (Cuba), Rafael Vega Rodriguez (Costa Rica), Abdullah Muhammad Alyami (Saudi Arabia), Malik Bavaev (Uzbekistan), Alessandro Oliverio (Itally), Nicola Noth (Switzerland), Tauhiti Nena (French Polynesia), Faafouina Milford (Samao), Claude Romoni (Switzerland), Yurry Zaytsev (Russia), Mikhali Prokopets (Russia)
About Author