NEMA launches anti-litter campaign to save environment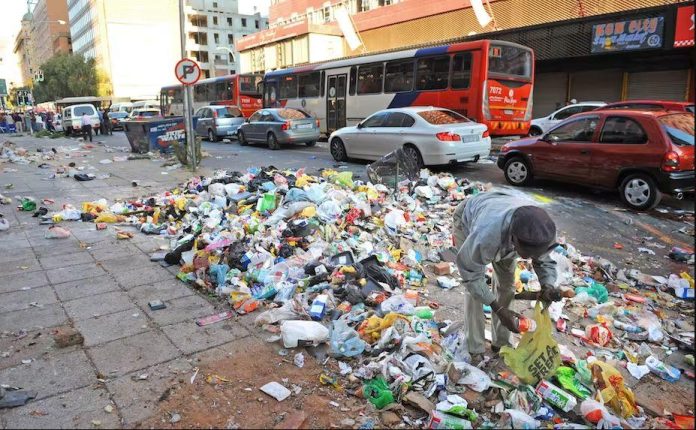 STORY BY. Nsereko Musoke Isa
National Environment Management Authority (NEMA) have embarked on crackdown of passenger service vehicles (PSVs) operating without dustbins through it new anti-litter campaign.
NEMA's enforcement officers will conduct surprise operations along highways.
The campaign was launched on Wednesday, 20th September 2023 at Lukaya Highway Market.
Speaking at the campaign launch in Lukaya, Dr. Akankwasa highlighted that the campaign dubbed 'Yonja Uganda,' aims to create awareness and engaging vendors, government officials, and the general public about productive waste management .
"Poor waste management has always  affected the environment and the end results turn to our very communities.
The disposed off polythene (Kaveera) affects soil fertility and productivity, dangerous to animals and also block the drainage systems which in turn impact communities with floods.
Through this campaign, we intend to educate the public about responsible waste management to avoid the many negative impacts of improper waste disposal.
In this campaign, we shall empower power more people to protect the environment by educating them about best practices." NEMA Executive Director Dr. Akankwasa Barirega said.
Dr. Akankwasa Barirega, further emphasized the importance of the campaign and acknowledged the beginning of spot checks onto public means of transport.
"A court fine of up to UGX. 12 million is to be extracted from whoever breaks the littering law.
We have started spot checks targeting buses, taxis, and other public service vehicles operating without dustbins nationwide."
According to the National Environment Management Act of 2019, littering can result in fines of up to UGX. 12 million in court.
However, NEMA has recently introduced an express penalty scheme for violators of this act.
Through this penalty,  curlpits  especially drivers caught violating this law, can opt to pay a penalty of UGX. 6 million  than being paraded before court.
After the campaign launch, NEMA donated dustbins to Lukaya Highway Market to ensure proper waste disposal and management.
About Author