Women Football: U17 Camp Faces Huge Blow as Head Coach Ayub Khalifah Tests Positive for COVID-19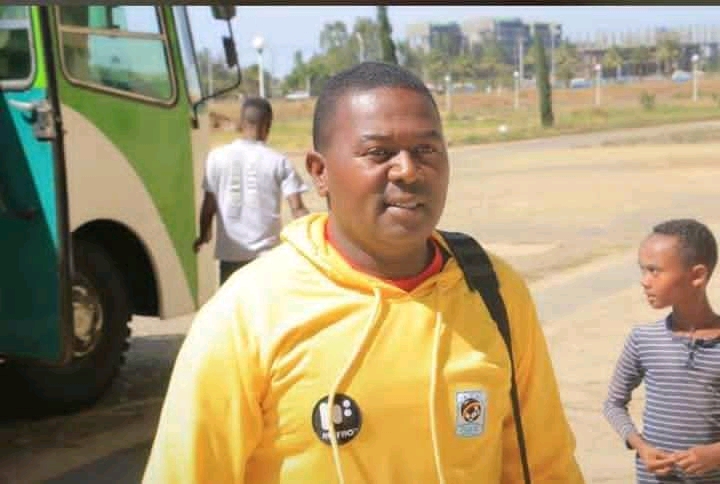 The U17 women's National football team has this evening been showered with sorrow as the architecture of all success achieved and head coach Ayub Khalifah Kiyingi tested positive to COVID – 19 .

"I have on Thursday 8th October 2020 tested positive for Covid -19.
I am now in self-isolation from the camp for a period as guided by the health officials for better medication and recovery.
While I am away, I will help conduct some sessions with my technical team for the players online as we continue with preparations for the FIFA U17 World cup Qualifier with Cameroon."
Ayub Khalifa Kiyingi_
Head coach U17 National Women team. The statement from coach reads.
It should be remembered that a team of 30 players were summoned and entered residential camp on Monday this week and they have been residing at Kabojja Islamic University In Uganda.
The side is preparing to face off with Africa's finest Cameroon in the last huddle of the U17 FIFA women's world cup finals to be held in India next year.
Uganda eliminated Ethiopia 5-1 and Tanzania 6-2 on aggregate score to qualify to the last huddle.
The Full Squad
Goalkeepers
Daphine Nyayenga- Uganda Martyrs High School
Joan Namusisi – Isra Soccer Academy
Zulaika Ngamita – Asubo Gafford Ladies
Defenders
Grace Aluka – Kawempe Muslim Ladies
Samalie Nakacwa – Kawempe Muslim Ladies
Sumaya Komuntale – Tooro Queens
Bira Naddunga – Olila High School
Gillian Akadinda – Olila High School
Gloria Namugerwa – Uganda Martyrs High School
Stella Musubuka – Kawempe Muslim Ladies
Patricia Akiror – Ajax Queens FC
Midfielders
Winnifred Kwatulira – Jinja United FC
Devine Mirembe – Asubo Gafford Ladies FC
Shamira Nalugya – Kawempe Muslim Ladies
Shakira Nyinagahirwa – Kawempe Muslim Ladies
Kevin Nakacwa – Uganda Martyrs High School
Moreen Nangonzi – Ajax Queens FC
Ruth Nyakato – Tooro Queens FC
Sumaya Kyomuhendo – Isra Soccer Academy
Sumaya Tibazalika – Sumaya (Wakiso)
Forwards
Juliet Nalukenge – Kawempe Muslim Ladies
Zaina Nandede – She Kataka FC
Fauzia Najjemba – Kampala Queens
Hadijjah Nandago – Kawempe Muslim Ladies
Margaret Kunihira – Kawempe Muslim Ladies
Catherine Nagadya – Uganda Martyrs High School
Zaitun Namaganda – Taggy High School
Eva Nagayi – Rines WFC
Kamuyati Naigaga – Taggy High School
Brenda Munyana – Uganda Martyrs High School
Officials
Ayub Khalifa – Head coach
Hadijah Namuyanja – Assistant coach
James Magala – Goalkeeping coach
Oliver Mbekeka – Trainer
Stella Nankumba – Team Doctor
Joan Namusisi – Team coordinator
Cissy Nakiguba – Kits Manager
Steven Mayamba –Media Officer
Chrizestom John Kalibbala – Leader of Delegation
About Author