Women football: Sandra Nabweteme on target as Crested Cranes beat U20 in another practice match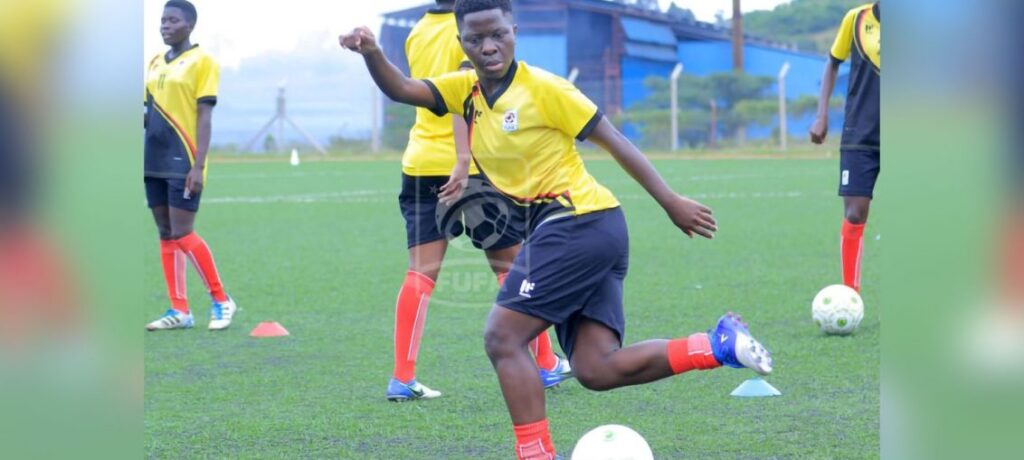 Crested Cranes beat the U20 Women National football team 1-0 in the third practice match held at FUFA Technical Center in Njeru this evening.
Forward Sandra Nabweteme scored the only goal in the game as the George Lutalo Coached Crested Cranes pay back to the recent 4-0 debt.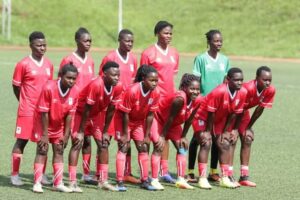 At half time break, the Crested Cranes through forward Sandra Nabweteme's 10th minute strike were in a slim 1-0 lead.
In the 37th minute, tactician George Lutalo for Crested Cranes introduced workaholic midfielder Resty Kobusobozi to replace Sharon Nadunga to bridge gaps in the midfield.
Ayub Khalifah Kiyingi started a completely depleted side in the first. However, he introduced nine of his guns at the beginning of the final half.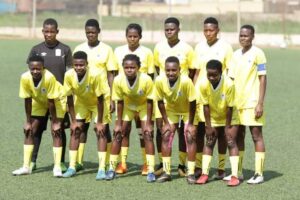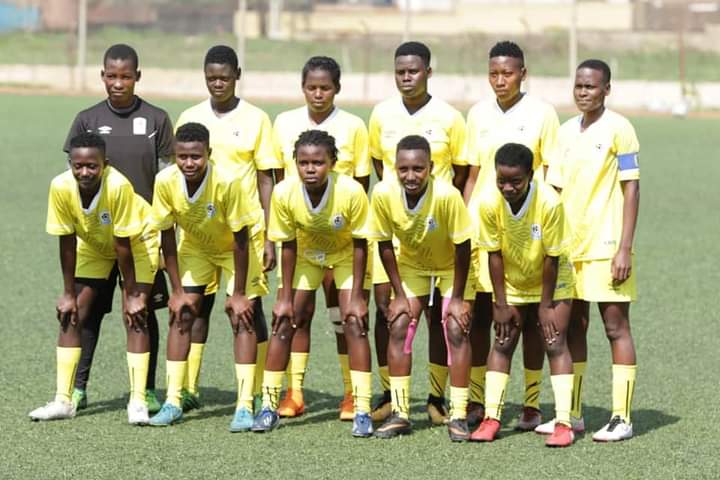 Only Grace Aluka and Biira Nadunga were maintained as Daphine Nyayenga, Samalie Nakacwa, Sumaya Komuntale, Shakira Nyinagahirwa, Hadijja Nandago, Lillian Mutuuzo, Shamirah Nalugya, Margaret Kunihira and skipper Fauzia Najjemba were introduce.
Inside the 53rd minute, Spencer Nakacwa replaced goal scorer Sandra Nabweteme, the second substitution for the Crested Cranes as the left footed Aminah Nababi replaced Norah Alupo in 55th.
Later in the 63rd minute, Ayub introduced Aisha Natongo to replace Sumaya Komuntale as Lutalo replaced Hasifah Nassuna with Phionah Nabbumba in 64th .
This becomes the 3rd trial game between the two sides. The Ayub Khalifah Kiyingi coached U20 women lost 1-0 to a George Lutalo coached Crested Cranes on Tuesday, 14th as Resty Nanziri scored the only goal in the game.
In the second game, the new U20 Women football team skipper Fauzia Najjemba bagged a hat-trik and a goal from midfield maestro Shamirah Nalujja as the juniors thumped the senior national team, the Crested Cranes 4-0 in the second practice match on Thursday.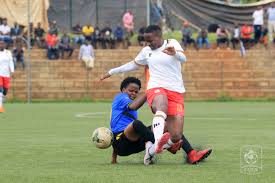 All games are played at the FUFA Technical Center in Njeru where both teams have camped for more than a weak now.
Uganda prepares to face Kenya in the first round of the 2022 FIFA U20 Women's World Cup with fixtures scheduled for 23rd -25th September 2021 for the first leg and 7th -9th October 2021 for the second leg.
On the other hand, the Crested Cranes side is preparing for the forthcoming 2021 COSAFA Women's Championship set to kick off on 28th September – 9th October at Port Elizabeth in South Africa.
The COSAFA tournament is to be used as a preparation platform for the 2022 Africa Women's Cup of Nations (AWCON) Qualifiers where the Crested Cranes will face Ethiopia at the first round phase.
Crested Cranes Starting XI
Daisy Nakaziro, Viola Namuddu, Phoebe Banura Asia Nakibuuka, Joan Nabirye, Shadia Nankya, Hasifa Nassuna, Sandra Nabweteme, Resty Nanziri, Norah Alupo, Sharon Nadunga
U20 WNT Starting XI
Joan Namusisi, Gillian Akadinda, Halima Kanyago, Grace Aluka, Biira Nadunga, Kevin Nakacwa, Zaitun Namaganda, Catherine Nagadya, Eva Naggayi, Joweria Nagadya, Zaina Nandede,
About Author