Women Football: FUFA Distributes FIFA COVID Relief Grants, Each Super League Club To Receive 40M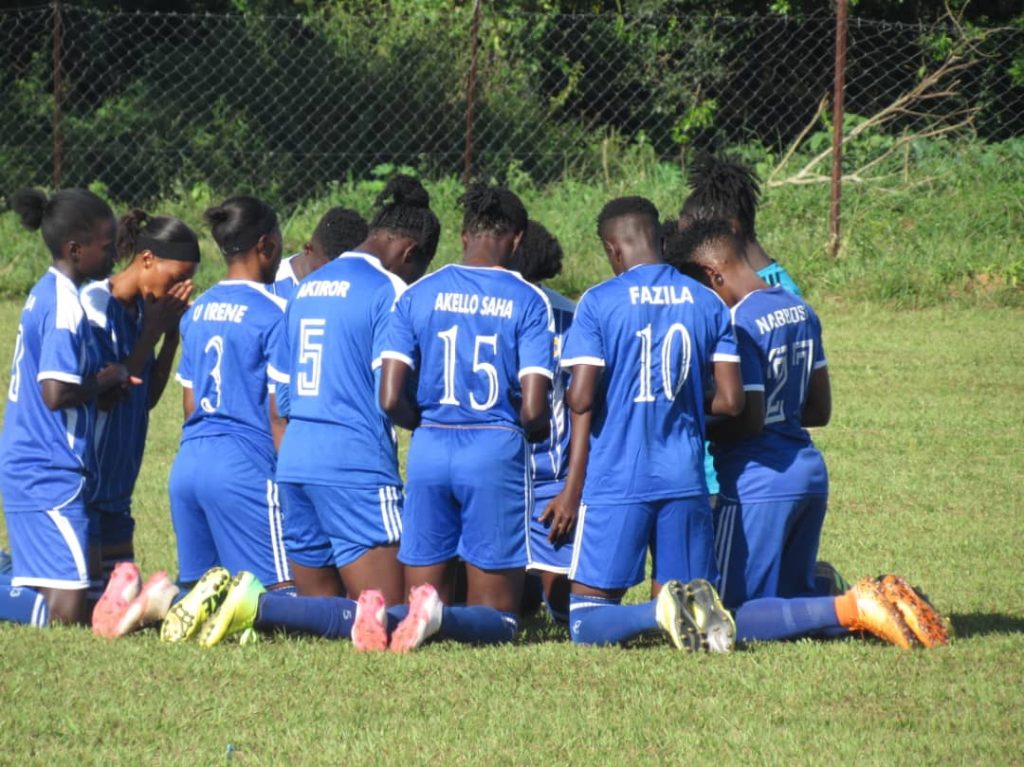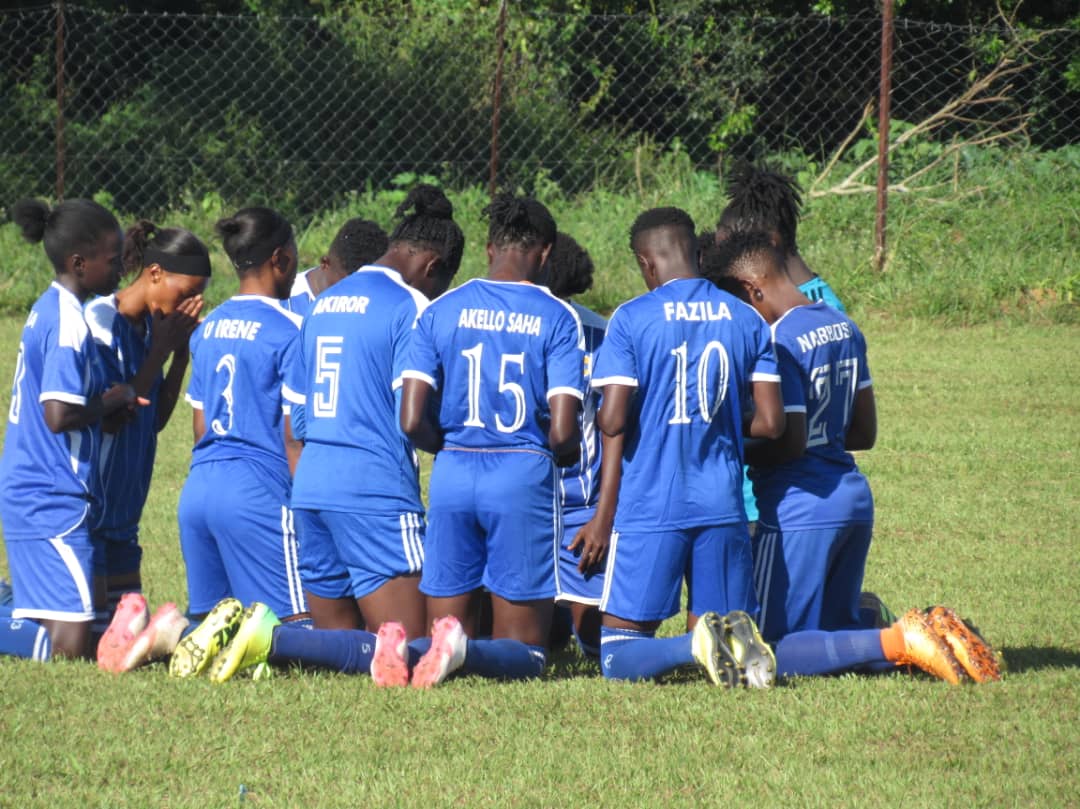 Finally Federation of Football Association (FUFA) confirmed the receipt of $500,000 from FIFA as COVID relief grant.

In July 2020, the global football governing body, FIFA allocated funds to its members associations whose football activities were hit by COVID-19 pandemic and Uganda inclusive.
In the late evening of Tuesday, 27th October, 2020, via their official twitter handle, FUFA confirmed the receipt of funds from FIFA and immediately they showed the allocation of this money and out of the first ugshs 735M to be distributed, top flight League clubs are to receive 40M shillings each.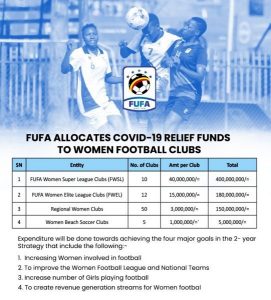 "FUFA confirms receipt of $500,000 FIFA COVID-19 Relief Grant towards development of Women's Football.
UGX 735M has been approved for distribution to Women Football Clubs." FUFA tweet reads.
According to FUFA, 77 clubs to benefit from the 735M, and these include; Beach soccer clubs, Regional league clubs, FUFA women's Elite league and FUFA Super League clubs.
According to distribution table, the ten Super League clubs (10), each will receive 40M shillings.
The Elite league clubs (12) each to receive 15M, while the regional league clubs (50), and Beach Soccer clubs (5), each will receive 3M and one million shillings respectively.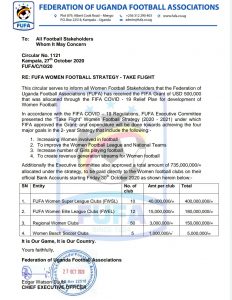 Basing on FUFA circular number 1121, each Club will receive its amount direct to their accounts, starting Friday 30th, October 2020.
About Author