WCQ: FIFA announce new dates for Nigeria-Ghana game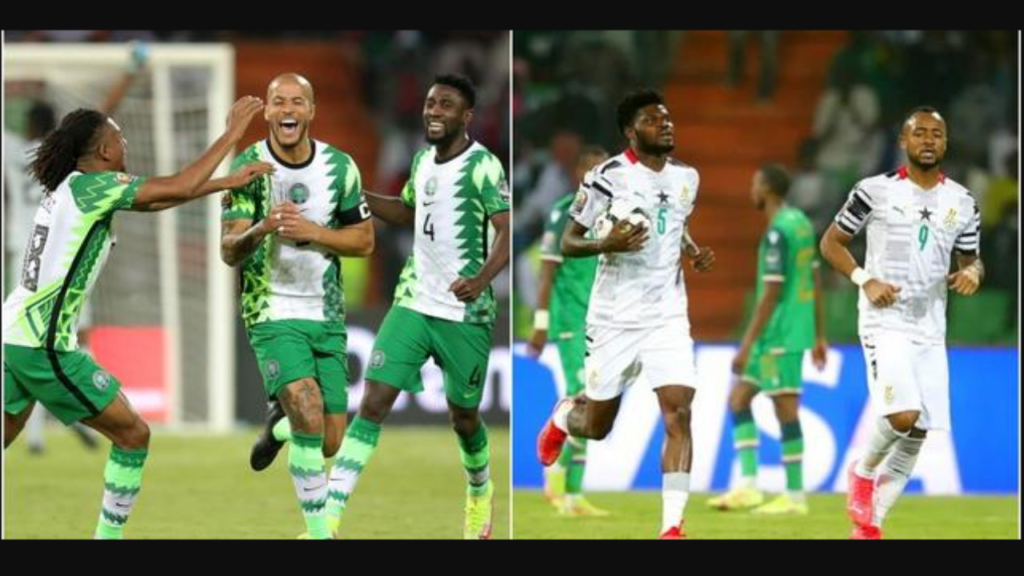 The world football governing body FIFA has, through CAF, moved the dates for the first and second legs of the World Cup qualifiers third round playoff fixture between the Super Eagles of Nigeria and the Black Stars of Ghana.
CAF informed the Nigerian Football Federation on Monday of the new dates which Ademola Olajire, NFF's Director of Communications, disclosed in a statement.
The matches were initially scheduled for March 24 and March 27 2022, but FIFA has declared new dates for the tie.
"The opening leg of the fixture at the Cape Coast Stadium will now take place on March 25, starting from 7:30 p.m Ghana time, which will be 8:30 p.m in Nigeria," Olajire said.
"The return leg match will now hold at the Moshood Abiola National Stadium in Abuja on March 29, starting from 6 pm Nigeria time," he added.
The West African powerhouses are set to rekindle their age-long rivalry, with the winners joining four other African nations at the FIFA 2022 World Cup in Qatar later this year.
Ghana will be looking to regain their relevance in African football after a poor run of form spanning the past few years which has seen them perform poorly at the last three African Cup of Nations tournaments and also saw them miss out on the 2018 FIFA World Cup in Russia.
Despite only qualifying for the world cup for the first time in 2006, Ghana are the continent's joint best performers behind Senegal.
Nigeria, meanwhile, missed out on the 2006 tournament but have since qualified for the last three World Cups and will be looking to make a fourth successive appearance at the global showpiece.