Ambrose Tashobya, Dr. Bernard Ogwel preside over FIBA youth national camp launch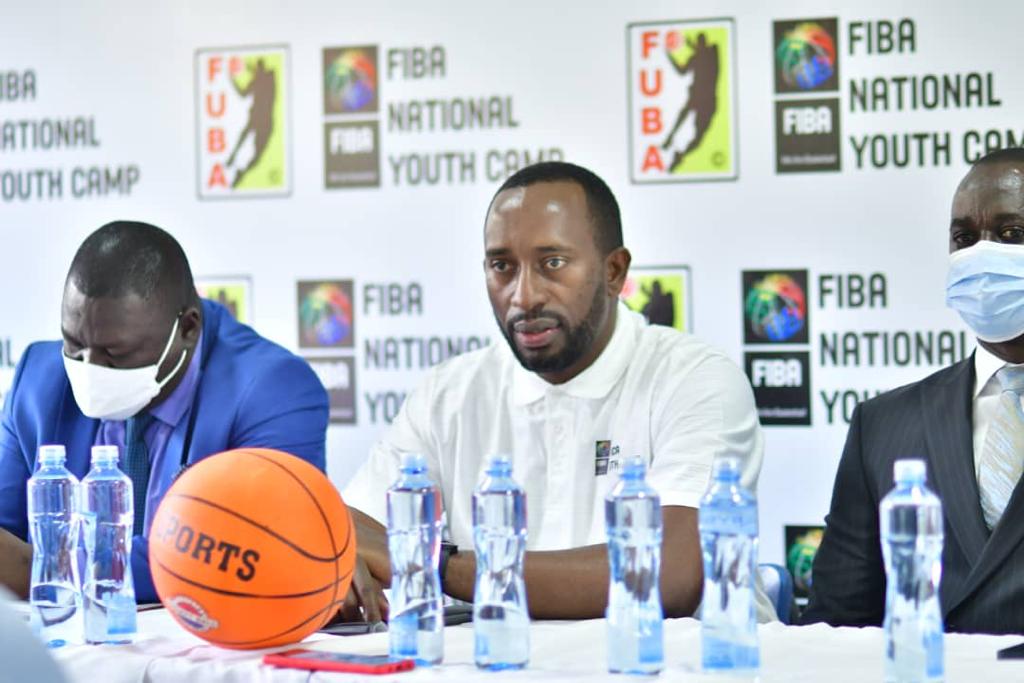 With an aim to develop players and coaches for Uganda's National youth program feeding into the National teams, Federation of Uganda Basketball Association (FUBA) in conjunction with Federation of International Basketball Association (FIBA) and FIBA Africa Youth council have launched the FIBA National Youth Camp.
The camp will run for one week from today Monday 21st to Saturday 26th February 2022.
This camp (Youth National Camp) was launched today, Monday 21st February 2022 at the Africa Bible University (ABU) in Lubowa.
The launch was presided over by the president of FIBA Africa Youth council and 3×3 Basketball Ambrose Tashobya who is also the newly appointed National Council of Sports (NCS) chairman.
Alongside him (Tashobya), was FUBA president Nasser Sserunjogi, and the day's guest of honor Dr. Bernard Ogwel the NCS General Secretary.
Other dignitaries included the FIBA instructor Nour Amri and NBA Academy Technical Director who is also a FIBA Expert Joe Touomou
The camp which will run from Today until Saturday is to be segmented into two; coaches and the players
Coaches have started their sessions today until Wednesday 23rd and the players will commence from Thursday 24th until Saturday 26th.
A total of 30 players and 20 coaches will be part of the camp. The best 15 players will be selected for the regional Camp and will be joined by the best performing coaches.
Targeting players that play for youth National teams, the camp is intended to develop players and coaches for National youth program feeding into the National teams.
List of participants
Girls
Sarah Namale, Zoe Atek, Christine Namyalo, Darlene Elsa Mulungi Tashobya, Sharon Lamwaka, Immaculate Adongpiny, Eunice Adong, Diana Letaru, Regina Akidi, Naomi Wandulu, Shilla Lamunu, Mary Amaniyo, Minsa Nzala, Pauline Kabuya
Boys
Raymond Kawamara, Simon Ola, Benedict Dad's Olusegum, James Osinde, Ivan Emmanuel Kadi, Peter Akara Kakuru, Emmanuel Omara Junior, Jude Onyang, Douglas Bukenya Muwanguzi, Ethan Balenzi, David Bahati, Yihi Rukikaire, Brighton Ggaliwango, Mathew Kisakye, Joel Muwonge
About Author