Vipers' Iga Vows to Make Grade as at Senior Venom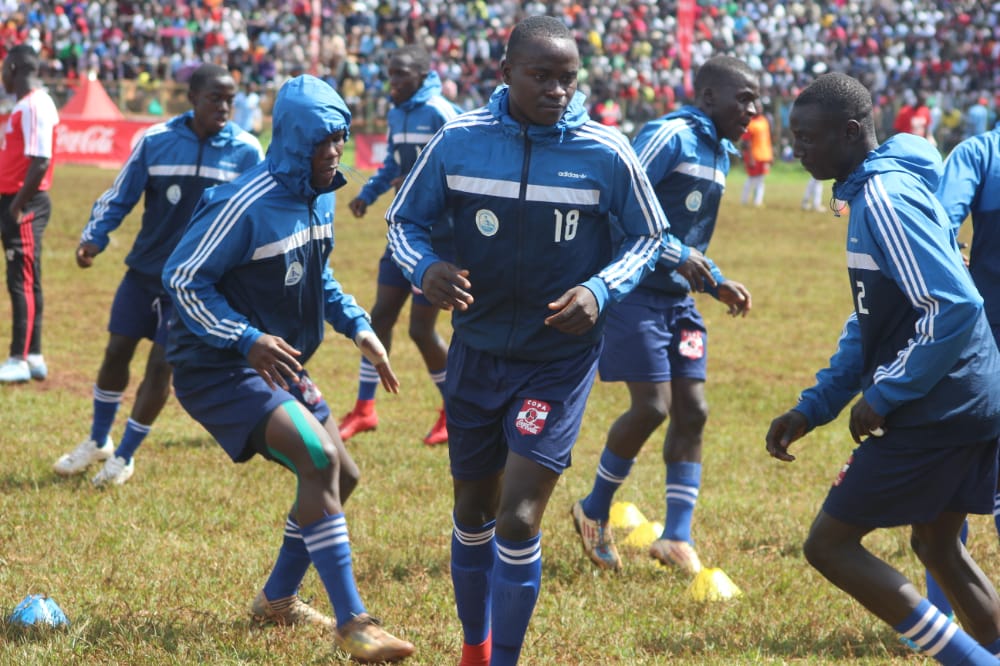 Vipers forward Najib 'Fimbo' Iga vows to ignite his senior career as a Venom a challenge he believes has come at the right time ahead of the upcoming 2020/21 season.

The 18-year old forward promised a lot ahead of his second season while at the senior team but rather confirmed that he will compete and help the team win everything.
"I do not want to promise so much but let them know I'm here to compete and win everything for my team." Iga told Vipers official website.
The youthful forward is a wonderful player and potential goal scorer who can play in all the front positions, with a great pace, good control and a great dribbling ability.
As every young footballer dreams, Iga looks up to duplicate two great footballers one being Andrew Fimbo Mukasa a living legend who retired from the beautiful game while the other is Farouk Miya who is still playing active football for the National team and Konyaspor in Turkey
"While I was growing up my dad and his friends always talked about Andrew 'Fimbo' Mukasa and heaped so much praise on his style of play and eye for goal."
"Despite the fact that I did not watched him play, I know a lot about him and I have always wanted to emulate him. In fact, it's the reason my dad and peers nick named me 'Fimbo'."
"Uganda Cranes winger Farouk Miya is the other player whose character and humility inspire me as well." Iga further noted.
The pacey forward futher thanked St. Mary's Secondary School, Kitende (SMASK) to which he owes his success in education and improvement in football technically.
"I have learnt a lot from SMASK on and off the pitch. Aside from football, it has given me a chance to quality education. Regarding the game, I've improved technically, gained exposure and it has opened the doors for me to play on the national team and senior Vipers side."
Iga believes he has gained experience through the ranks right from school football ,Vipers Junior Team and the Under-17 national team which will be of treasure as he faces the new challenge.
"Of course, I'm ready for a new challenge. My confidence and game have improved tremendously. Besides I am not afraid of competition so there is no better time than now." He confirmed.
"It was a total learning experience for me as I made my debut against Ethiopia during the CAF Under 17 Regional Qualifiers in Dar-es Salaam, Tanzania. I was shy, nervous and really struggled to settle into the side."
"I was subsequently benched in the second game but got back into the starting eleven against Kenya in a must-win group game. I scored and felt so happy. It gave me confidence and things got better for me since then."
Iga called upon fellow team mates to be patient, humble, focused and work harder than they are doing now because nothing comes easy, it takes a lot of effort to be successful.
About Author