UYFA U15 GIRLS FOOTBALL NATIONAL CHAMPIONSHIP: Isra beat Nsambya Young Stars to win 2023 championship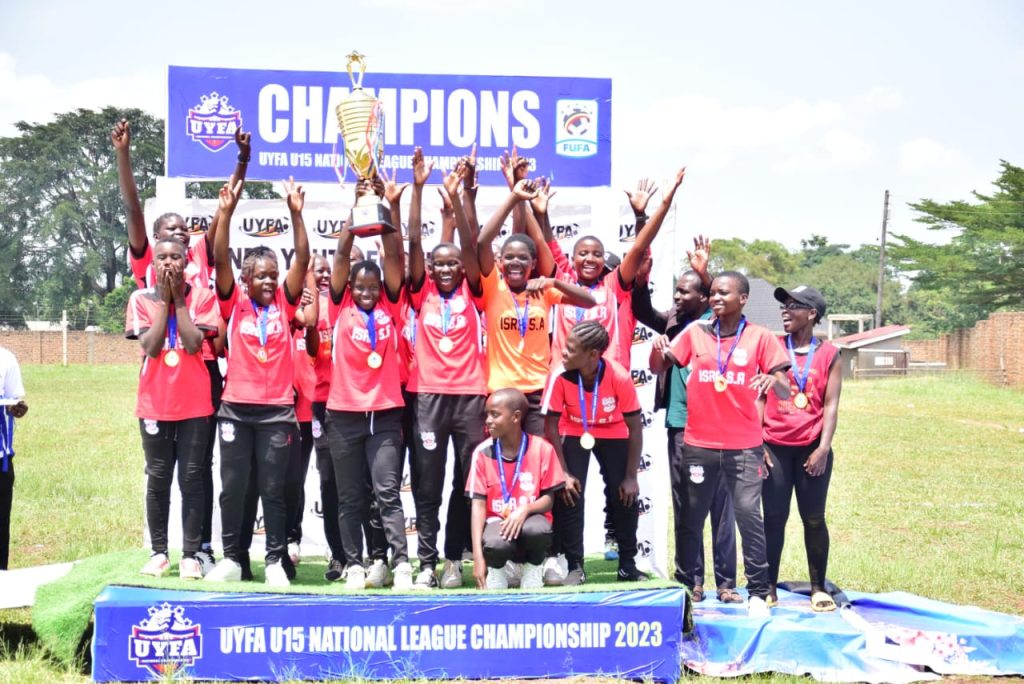 PHOTO BY : Walusimbi David (2023 Girls football champions Isra Soccer Academy)
2023 UYFA U15 National Championship
Girls Final
FT' Nsambya Young Stars Academy 0-2 Isra Soccer Academy
The 2023 Uganda Youth Football Association (UYFA) U15 National Championship has climaxed today in Luweero.
Isra Soccer Academy emerged champions of this year's girl football with a 2-0 win against Nsambya Young Stars in the final.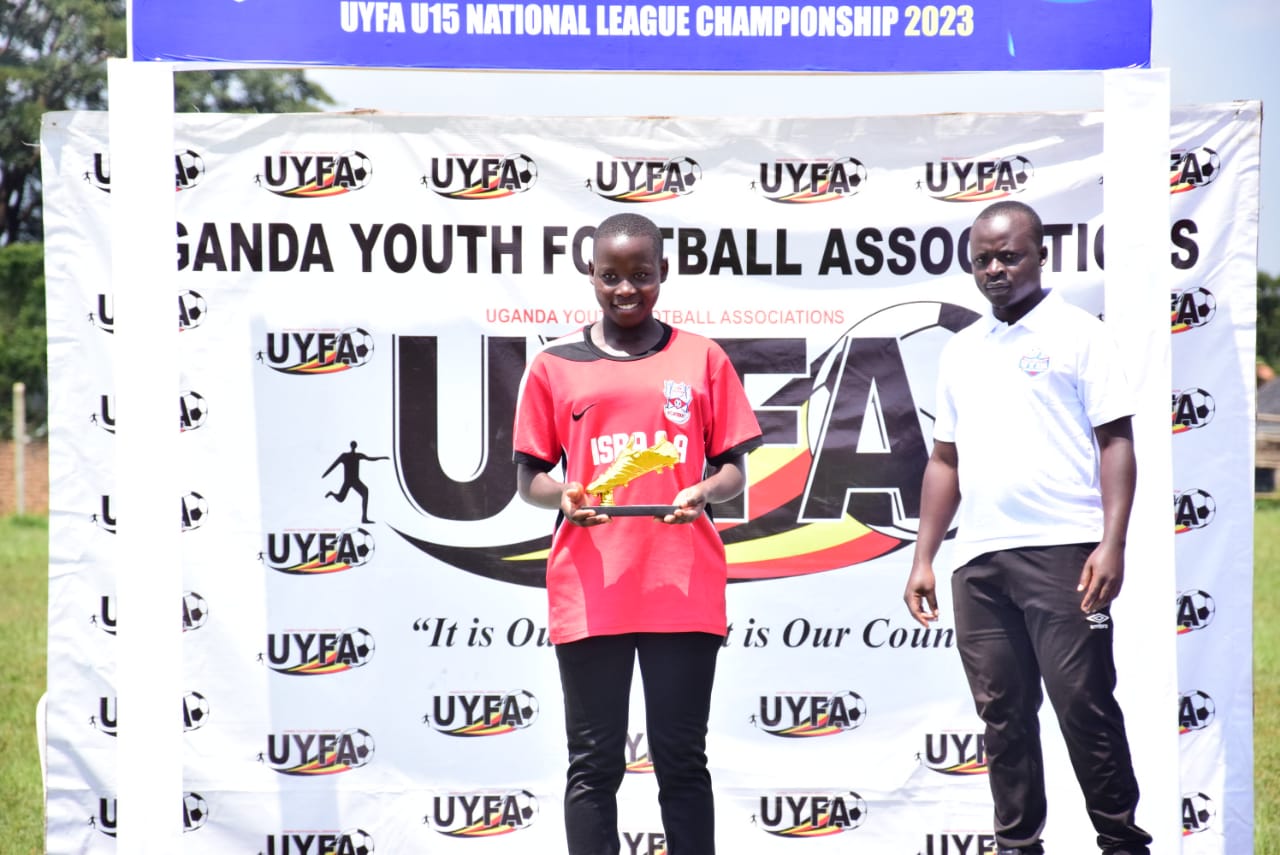 Lydia Namaseruka scored twice as her side Isra Soccer Academy won 2-0 against Nsambya Young Stars.
The final was held at Kosovo Grounds in Luweero, Kasana on Sunday morning, the 3rd September.
The two sides, Nsambya and Isra Soccer Academy finished 1st and 2nd in the round Robbin preliminary play of the five (5) teams that took part.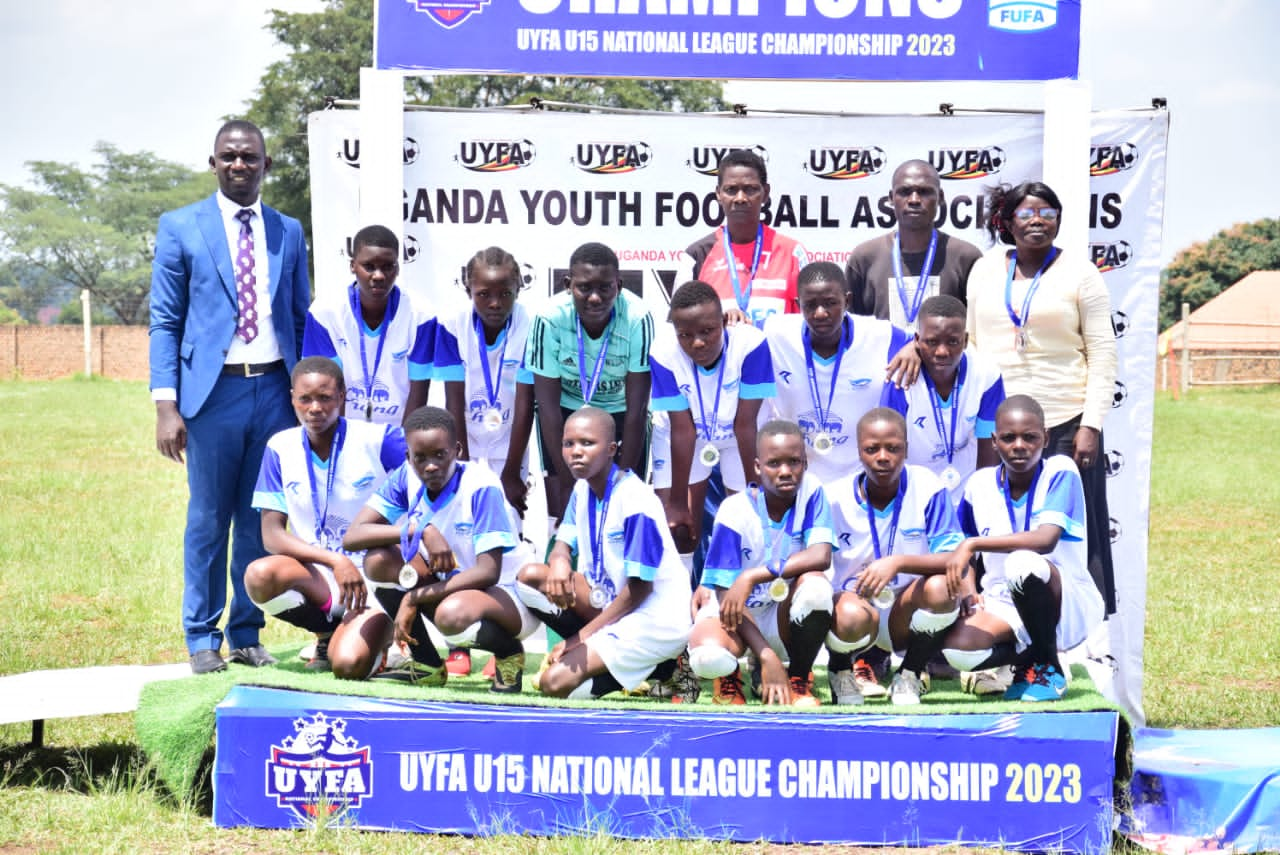 Nsambya Young Stars beat Talent Platform 3-0 in one of their preliminary games. Kamiyat Naigaga scored a brace and a goal from Jovia Nansamba.
They (Nsambya) also won slimly by 1-0 against Kick It Soccer Academy in their second game. Naigaga Kamiyat bounced back to the score sheet with the winner in the tie.
In the other games, Nambya drew 1-1 with Isra Soccer Academy before their 1-0 win against Prime View.
Meanwhile, finalists Isra Soccer Academy scored through Lydia Namaseruka to beat Prime View by 1-0.
In their other game, Isra Soccer Academy won 2-0 over Kick It Soccer Academy. Rebecca Nakakande and Lydia Namaseruka were on target for Isra.
Isra further beat Talent Platform 2-1. Lyadia Namaseruka and Pauline Namulindwa scored for Isra whilst Esther Namuswe netted for Talent Platform.
About Author