UYFA General Assembly suspends 20 academies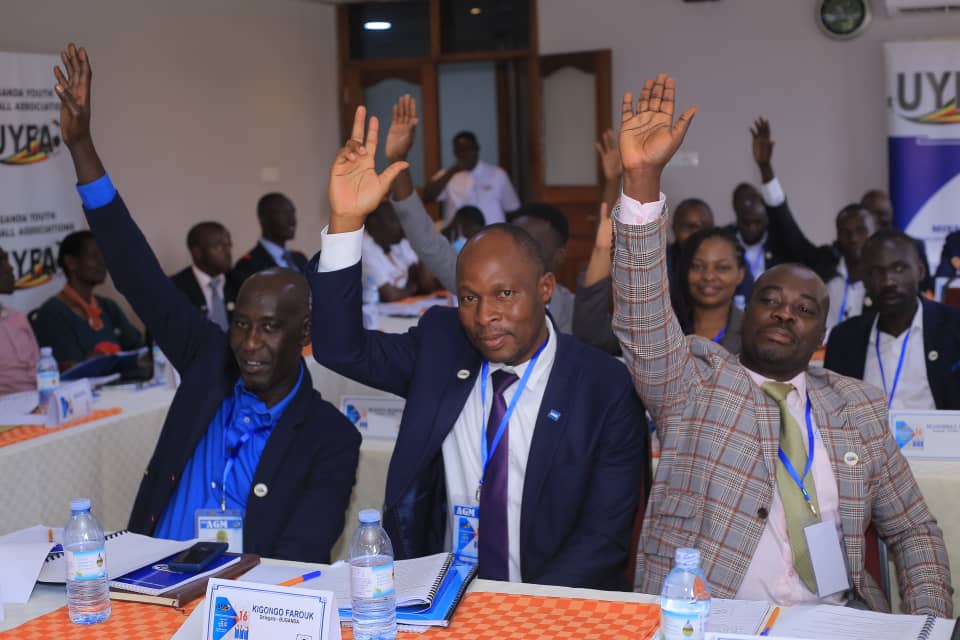 PHOTO BY: Julius Mutebi
Uganda Youth Football Associations (UYFA) General Assembly has suspended 20 Soccer Academies for failure to fulfill their obligations to their mother bodies.
The decision was taken this morning, Saturday 16th September 2023 at Jevine Hotel in Kampala during the Annual General Assembly.
The twenty Academies are accused for failure to participate in the UYFA and Federation of Uganda Football Associations (FUFA) activities.
The suspended academies are also accused of failure to subscribe annually to UYFA for over a two year period.
The culprits include Entebbe Pro, Sumba Football Academy, Ascent Soccer Academy, Pearl Soccer Academy, Kakiri, Kakiri EX-Players Soccer Academy, Fispa Masaka, Star Kids Uganda, Yardim, Global Youth Soccer Academy, Eagles Soccer Academy, Eastern Talent Soccer Academy, Ishaka Ruins, Carthage ABC, Pro Soccer Academy, Naiga Soccer Academy, Calvary, Re-raise a child, Excellent Soccer Academy, Swangz Soccer Academy and Giants Football Academy.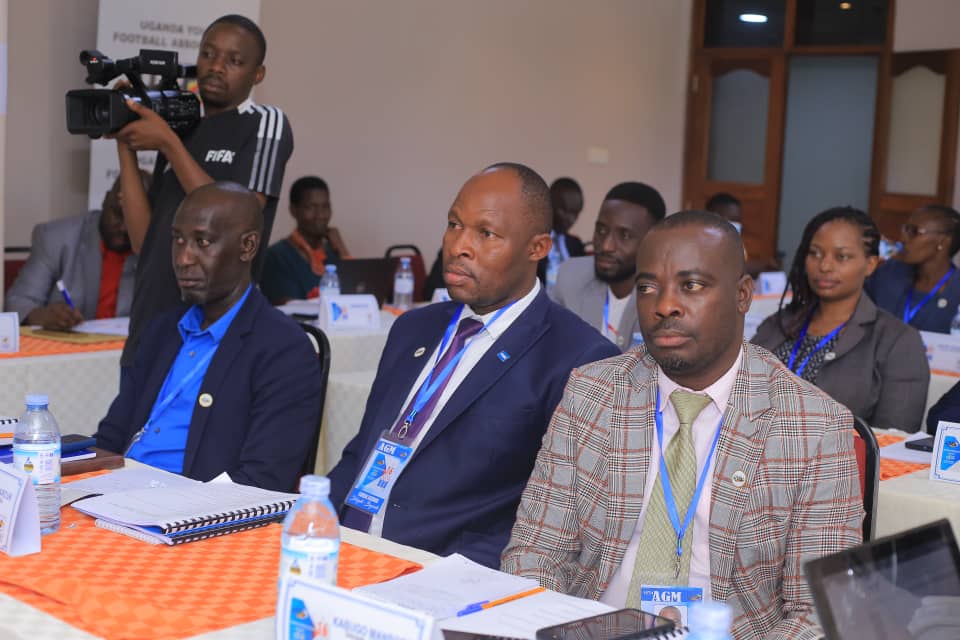 PHOTO BY: Julius Mutebi
These suspended academies are however given chance to reorganize themselves to apply and register again to be incorporated as fully recognized members.
The same AGM also agreed to send official written last warnings to the following academies for failure to fulfill their obligations;
Buddo, KAFA, Lion of Juda, Naguru Police Kids, Kijabijo Devine, Rapha, J-Life, St. Mary's Kitende, Streamline, Mityana, Edgars Youth Program, Exell, Ball Line, Tik, Motherwell, GK, City Soccer Academy, Tott, Everton Uganda, Pesti, Peasant, Yes, Kona Abical, Mbarara, Holland, West Nile, Suubi Soccer Academy, Elite, Radiant Hope, KJL, Toto, Wakiso, Summer Kids, MYDEL, XEON, Next Generation, and Minerals Soccer Academy.
About Author