USSSA Fresh Diary Games: Wakiso final to feature Entebbe road derby as holders Taggy take on National champions St. Noa Girls-Zana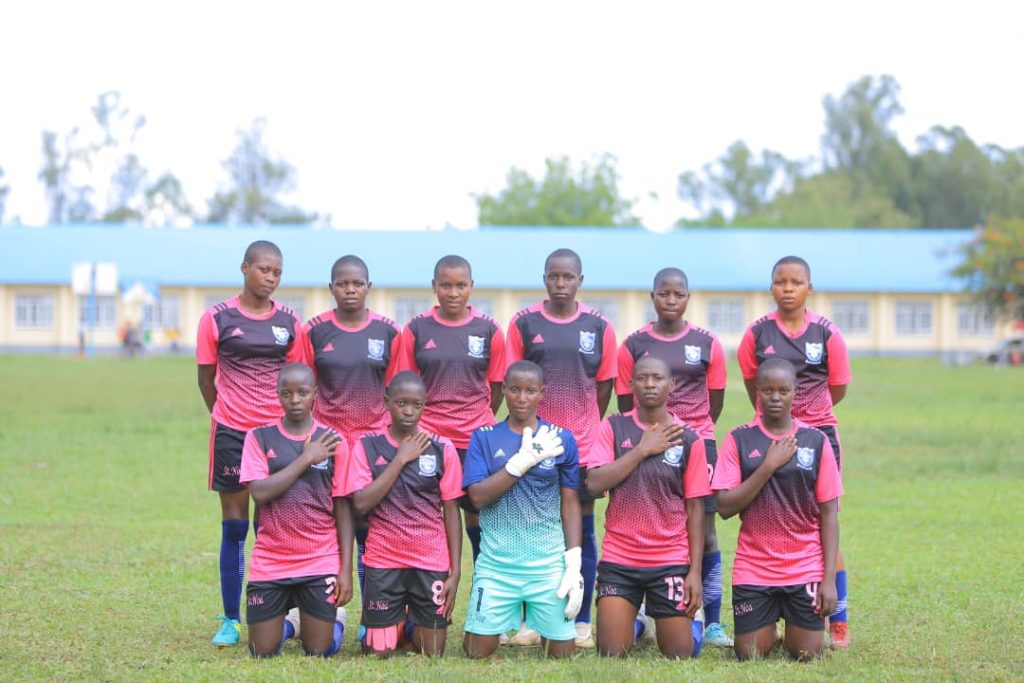 USSSA Fresh Diary Games:
Girls football semi-finals
Friday, 31st March 2023
Taggy 2-1 Wakiso Hill
St. Noa Girls-Zana 4 (0)-(0) 2 Rines SS
St. Noa Girls Secondary School-Zana will face Taggy High School in the girls football final of Uganda Secondary Schools Sports Association (USSSA) Fresh Diary Games Games girls football qualifiers for Wakiso district.
National and FEASSSA reigning champions St. Noa Girls-Zana labored past a resilient Rines SS in the Semi-final, progressing to final by a 4-2 penalty shootout win after a goalless normal time draw.
The tie came after a 3-0 quarter-final triumphant against Agrey zone finalists Aiden College.
Forward Sylvia Kabene grabbed a brace and a goal by Esther Babirye to send St. Noa to Semi-finals.
On the other hand, Taggy won 3-1 against Fairway High school Kazo in the quarter-final before a 2-1 win over Wakiso Hill in the Semi-final.
Kamiyat Nayigaga and Zaitun Namaganda scored for Taggy while Patricia netted for Wakiso Hill.
St. Noa Girls-Zana and Taggy High School are the most scoring sides at the tournament. Taggy tops the scoring log with a total of 34 and conceding only twice
St. Noa have scored 32 goals and conceded once in six games played.
Sylvia Kabene and Esther Babirye have been directly involved in 26 goals for St. Noa. They are always complemented by high scoring midfielders Rebecca Nyakake, speed merchant Miriam Ayo "aka" Bajaji,  Imelda Kasemire, Sarah Babirye, Titie Nakyeyune and Wnniefred Kwatulira.
Taggy largely depend on the current form of their two forwards Kamiyat Nayigaga and Zaitun Namaganda not forgetting the scoring power of Sherina Nantongo, Justine Kinsumbya, Charity Katusiime and  Sharifah Nakigudde.
BothTaggy and St. Noa Girls-Zana are on a 100% winning run remaining unbeaten ahead of tomorrow's epic final
The semi-finals were played at St. Mary's College Kisubi while the finals are set for Saturday, 1st April at Kabaka Kyabaggu Stadium in Wakiso City.
In the previous two schools championships meetings each side has won once.
Taggy eliminated St. Noa 1-0 in last year's Semi-final, thanks to a Gloria Nasuuna penalty goal. This became St. Noa's first defeat at Wakiso qualifiers since 2015.
The Zana based side quickly revenged during last year's round of 16 tie. Erycca Kanamunyeza scored a brace and goal by Nancy Mandera to seal a 3-0 win.
The four semi finalists will represent Wakiso at the national championship set for May.
About Author