USSSA Elite Secondary Schools championship returns, date and venue confirmed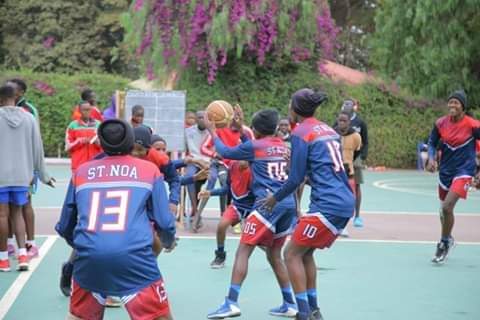 Uganda Secondary Schools Sports Association (USSSA) confirmed 25th – 27th February as the set dates for holding the 3rd edition of the Elite Secondary Schools Championship.
The championship which was last held in 2020 at Old Kampala Secondary, will return with four sports disciplines including Football, Basketball and volleyball for both girls and boys, and, netball.
This year's edition will be held at Uganda's Secondary Schools Sports and academic giants St. Mary's Kitende in Wakiso district.
The championship will bring together the top 8 cream of teams in the previous nationally organized championships; that's the 2019 Copa Coca-Cola boys football finals, Fresh Diary Secondary School Games and Ball Games II in disciplines of girls football, volleyball and netball.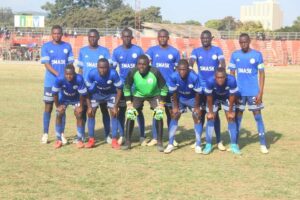 St. Mary's Kitende in 2019 Copa Coca-Cola
Football boys will attract defending champions St. Mary's Kitende, Jinja SS, Buddo SS, Standard High-Zana, Bulo Parents, Royal Giants, St. Henry's Kitovu, and Jinja Progressive.
In girls, National and East African champions Kawempe Muslim, St. Noa Girls-Zana, Mukono High, Bishop SS Mukono, Gadafi Integrated, Uganda Martyrs, Pride Mixed and Buhobe will be in this contest.
East African champions St. Noa Girls-Zana, National champions St. Mary's Kitende, Buddo SS, Nabisunsa Girls, Hope Bira, Exodus College, Crane High and Maryhill will battle for the girls basketball pride.
East African basketball girls champions at the 2019 FEASSSA final in Arusha, Tanzania
The undisputed Buddo SS, Kibuli SS, Seroma, Ndejje, Light Academy, Namilyango College, Mbogo Mixed, and hope Nakirebe will feature in boys basketball.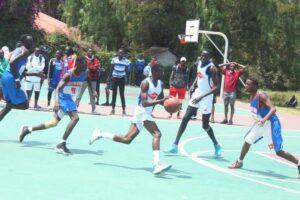 National and East African netball champions St. Mary's Kitende will renew rivary with Elite defending champions St. Noa Girls-Zana, Buddo SS and Ngando.
The other teams in the category include Baptist High, Kawanda SS, Mukono and Masaka SS.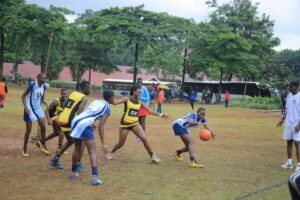 Standard High-Zana will look forward to duplicate the gigantic and explicit 2019 Volleyball boys performance. It will face teams like Mbogo Mixed, Dynamic SS, Kinaawa High, Buremba SS, Maryland, Iganga Parents, and Ubuntu.
Whilst, girls teams will include National champions Trust High School, Kinaawa High, St. Elizabeth, Lubaga Girls, St. Bridget, Iganga Parents, Iganga SS and Maryhill.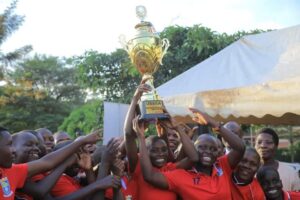 St. Noa Girls Secondary School-Zana are defending champions in girls football, netball and basketball.
St. Mary's Kitende are boys football defending champions whilst Bethel won boys basketball.
About Author