USSSA Elite Championship: St. Noa share spoils with Kawempe Muslim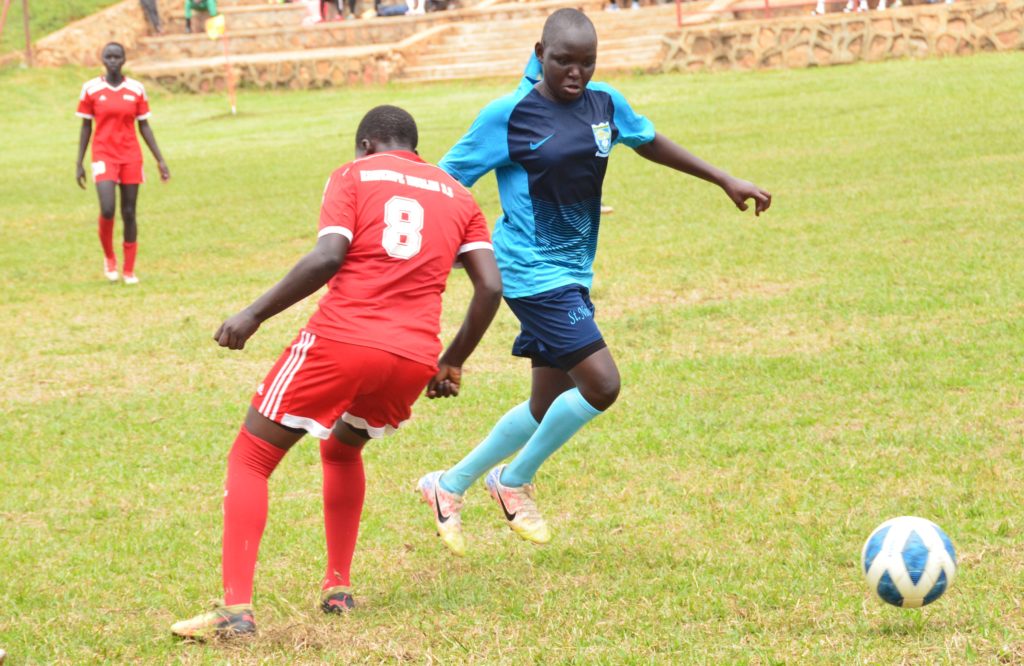 St. Noa Girls Secondary School-Zana has shared spoils with Kawempe Muslim Secondary School in a one-all stalemate in the Uganda Secondary Schools Sports Association (USSSA) Elite championship.
An entertaining tie between the 2019 girls football finalists in the USSSA Fresh Diary national games, was played before the large crowd at St. Mary's Stadium in Kitende on Friday 25th February 2022.
Rebecca Nakato (Kawempe Muslim) and Nancy Mabdera of St. Noa Girls Secondary Schools-Zana were on target in this fixture.
Nancy Mandera scored for St. Noa Girls Secondary School-Zana in the 55th minute  to level matters, cancelling Rebecca Nakato's 42nd minute goal for Kawempe.
The two sides will bounce back with second engagements this Saturday.
In the other day's tie, 2018 National champions Gadafi Integrated edged God Cares 1-0 to register first victory. Akantu Brenda connected to her own net.