URU names Rugby Cranes squad for Africa 7s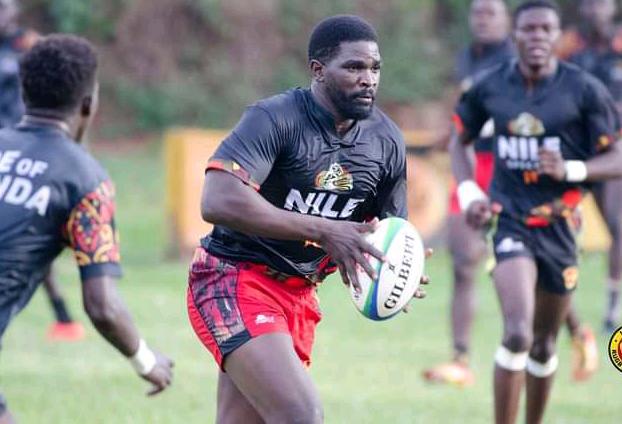 URU names Rugby Cranes Squad for Africa 7s
Uganda Rugby Union (UURU technical team have named a 14-man squad to start preparations for the 2022 Rugby Africa Men's Sevens Cup set for April 23rd -24th in Kampala.
The team under captain Michael Wokorach of Heathens will immediately start preps for the tourney that will be played at Kyadondo Rugby grounds.
This will be the first time for the tournament to return to Uganda since 2017.
In 2017, Uganda's Rugby 7s team beat Zimbabwe 10-7 in the final to successively defend the crown on home soil.
Teams will then proceed to next rounds per round one results.
The top two teams, outside Kenya, will qualify for the Commonwealth games in Birmingham.
Rugby Cranes Squad:
Michael Wokorach ©, Philip Wokorach, Adrian Kasito, Aaron Ofoyrwoth, Claude Otema, Kelvin Balaggade, Timothy Kisiga, William Nkore, Desire Ayera, Ian Munyani, Alex Aturinda, Nobert Okeny, Karim Arinaitwe, Isaac Massa
Round One Fixtures:
•Kenya vs Senegal
•Uganda vs Burundi
•Zimbabwe vs Burkina Faso
•Madagascar vs Botswana
•Namibia vs Ghana
•Zambia vs Cameroon
•Tunisia vs Mauritius
Past Winners
2000 – Zimbabwe
2004 – Kenya
2008 – Kenya
2012 – Zimbabwe
2013 – Kenya
2014 – South Africa
2015 – Kenya
2016 – Uganda
2017 – Uganda
2018 – Zimbabwe
2019 – Kenya
2020 – N/A (Covid19)
2021 – N/A (Covid19)
2022 ??
About Author