UPL: The League returns with six games of match day 16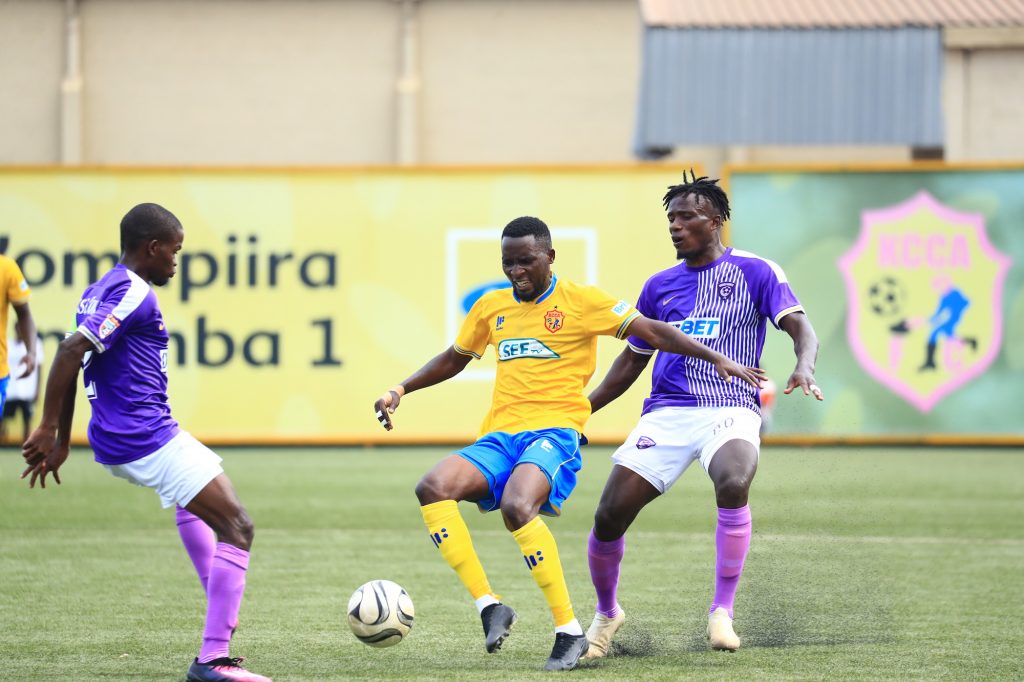 The Red Eagles will start the second round home against Brian Ssenyondo's UPDF and the game is to be handled by George Olemu.
Olemu is to be assisted by Emmanuel Okudra and Mustafa Mafumu while Vincent Kavuma has been assigned as the fourth.
The set will be assessed by former FIFA Referee and Jerome Katende is the match coordinator.
Basoga United hosts Maroons FC at FUFA Technical Center Njeru, Mashood will be in the center.
Hakim Mulindwa and Jane Mutonyi are the assistants, Joshua Duula will be the fourth official, Amin Bbosa Nkono has been appointed as the assessor while Adams Ssematiko is the coordinator
Thursday 9th February
Wakiso Giants Vs KCCA at Wakisha
Referee:Ali Sabila
1st assistant; Ronald Katenya
2nd assistant:Isa Masembe
Fourth official: Shamirah Nabadda
Assessor: Brian Miiro Nsubuga
Coordinator: Robert Kimbugwe
Busoga United Vs Maroons at FUFA Technical Center
Referee:Mashood Ssali
1st assistant: Hakim Mulindwa
2nd assistant: Jane Mutonyi
Fourth official: Joshua Duula
Assessor; Amin Bbosa Nkono
Coordinator : Adams Ssematiko
Friday 10th
BUL Vs Blacks Power at FUFA Technical Center
Referee: Lucky Kasalirwe
1st assistant:Okello Lee
2nd assistant; Juma Osire
Fourth official:Habiba Nayigaga
Assessor: Margaret Kubingi
Coordinator: Isaac Lwanga
Saturday 11th
Express Vs UPDF at Wankulukuku 2:00pm
Referee; George Olemu
1st assistant: Emmanuel Okudra
2nd assistant: Mustafa Mafumu
Fourth official; Vincent Kavuma
Assessor: Ali Tomusange
Coordinator:Jerome Katende
Onduparaka Vs URA at Greenlight Stadium Arua
Referee: Deogratious Opio
1st assistant: Tonny Agil
2nd assistant:Brianson Musisi
Fourth official: Rahuman Atiku
Assessor: Ali Waiswa
Coordinator:Morgan Chancery
Gaddafi FC Vs SC Villa at Kakindu
Referee:Shamirah Nabadda
1st assistant: Lydia Nantabo
2nd assistant:Timothy Gumisiriza
Fourth official: George Nkurunziza
Assessor:Denis Batte.
Coordinator: Festus Kirumira