UPL introduces best of the season awards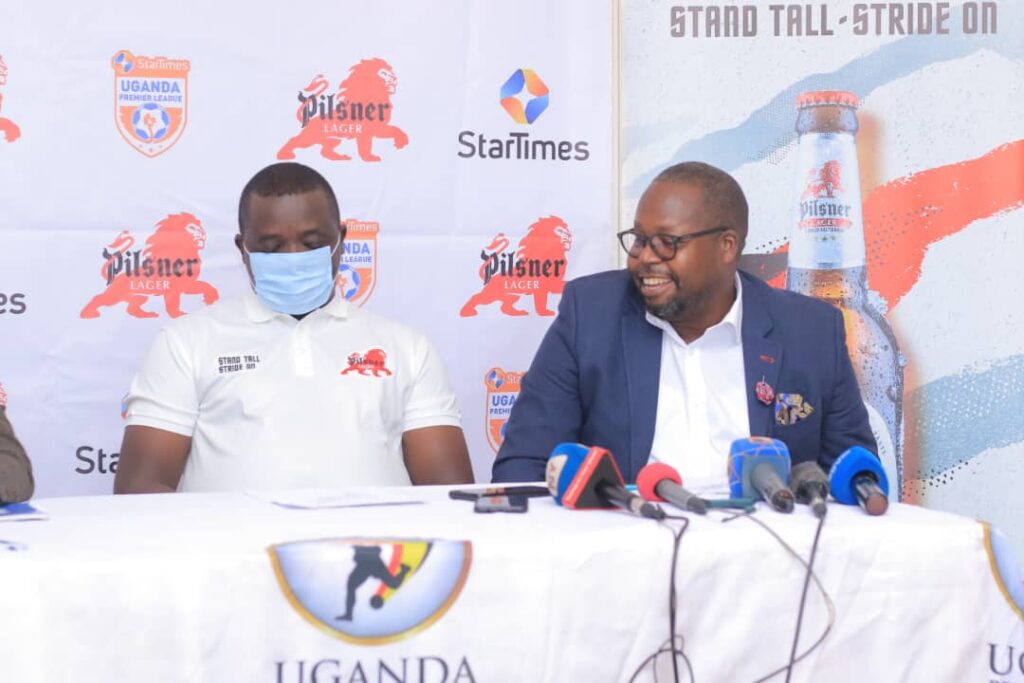 The Uganda Premier League (UPL) in partnership with Pilsner Lager have launched the best of the season awards.
This was held at a press conference held at Kati Kati Restaurant on Thursday, January 27.
The awards are aimed at recognising the overall best performers of the season in the Uganda Premier League.
During the launch, UPL revealed that there will be 13 awards to be fight for at the end of the season of 2021/22.
According to Pilsner Lager Brand Manager Kihumuro Edgar, the Pilsner Lager SUPL Season Awards are one of the many ways that Pilsner Lager is adding value to the local football landscape.
"As you know we recently unveiled a 1 billion shillings investment in local football and these End of Season Awards are part of this investment," Kihumuro said.
"As the SUPL Chairman has said, since we are awarding the best players of each game and of each month, it only makes sense that we also recognise the overall best players who have stood tall the entire season," he added.
A Platinum Award will be awarded to an individual that has been exemplary in contributing to the growth and development of the local league either as a player or coach or administrator.
The categories of the Pilsner Lager SUPL Season Awards
-Player of the season
-Top Goal Scorer
-Top Assist maker
-Midfielder of the season
-Defender of the season
-Goalkeeper of the season
-Coach of the season
-Young Player of the season
-Players' player of the season
-Coaches' player of the season
-Fair Play team of the season
-UPL Best XI
About Author