Breaking News: Vipers SC announce the signing of Hillary Mukundane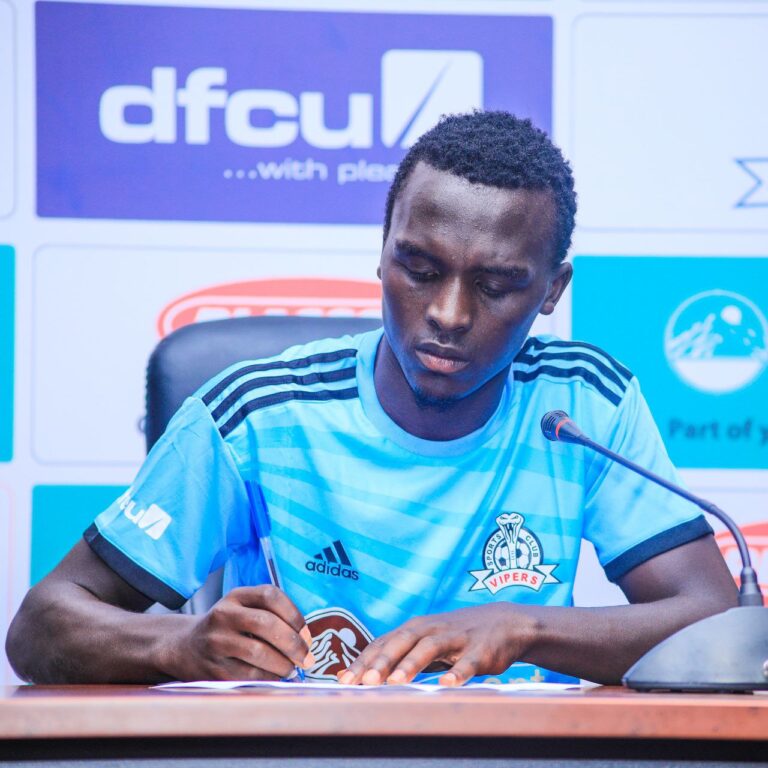 Author: Vipers SC media

Vipers Sports Club have announced the signing of Mbarara City defender Hilary Mukundane.
According to Vipers SC website, the centre back signed a three-year deal, through to January 2024 on undisclosed fee.
Mukundane becomes the second signing of the mid 2021/22 transfer window, joining returnee midfielder Frank 'Zaga' Tumwesigye at St Mary's stadium.
And speaking in his first interview with Vipers Media, Mukundane revealed it was a dream for him to join the club.
Vipers SC website reports: "The ambitions for the club are clear and I want to be part of this journey.
"I feel happy joining Vipers and it's a dream come true because am at the biggest club in the country right now. I hope that many successes come from this."
"I can't wait to put the shirt on and get out there and play for Vipers."
The 21-year-old defender began his football career with Kamoma FC in the Western Regional League in 2015, before moving to Ntoda FC the following year.
He later crossed over to join Mbarara City for the 2016/17 season in the Fufa Big League, a side he helped secure promotion to the Uganda Premier League.
Hilary, who joins up his new team-mates on Monday next week, will wear the No.22 shirt and have the name Mukundane on the back.
Most of the information in this article is affiliated to Vipers SC media