UKF Elective Congress Scheduled for Early December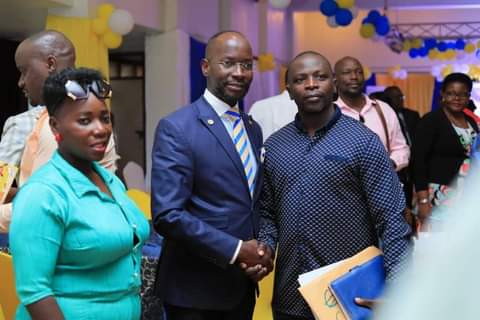 After a one year long wait as administrative wrangles in the Uganda kickboxing federation were put before court, a green light finally lighted the sport on 29th September as Nakawa magistrates court dismissed with cost a suit by Malik Kariisa's faction against Patrick Luyooza and Maj. Richard Mpangire.
It's from this ground that the Uganda Kickboxing Federation (UKF) has today released invitations to fully paid up and active members to an elective congress scheduled in 5th December 2020.
Invitation to an extraordinary meeting on 5th December 2020 at hyde Park situated in Soroti city starting at 11:00am.
Pursuant to article 11, 12 of Uganda kickboxing federation constitution, we the members hereby invite you to send two registered delegates to represent your club to the extraordinary general assembly.
Note that a list of substantive elected delegates is already available at both the UKF secretariat and National Council of Sports.
No new names shall be introduced without the due constitutional process of electing delegates to the assembly." Partly reads the circular.
It should be remembered that the elections were to be held in February this year, however, they were stalled by the continued court injunctions.
On the day's agenda there shall be four major activities which include election of leaders of all elective positions, constitutional review and amendments, approval of budget and ratification of new national administration structures created for the growth of the sport.
Patrick Luyooza has been the interim president of the federation since 2018 replacing the late Hassan Ssekirime immediately after his death.
Background.
After the death of the then Uganda Kickboxing federation president late Hassan Ssekirime, an extra general meeting appointed an interim committee to run the Federation up to end of Ssekirime's term which was meant to be in February 2020.
This Committee include Patrick Luyooza (President), Maj. Richard Mpangire who doubled as the general secretary and vice president as other positions remained vacant.
Later on, the interim president Patrick Luyooza appointed Sadat Yiga (organizing secretary), Wandela Mugoya (publicity secretary) and Kalid Tamale.
However, greed for material wealth and power broke out at the end of 2019 as Sadat Yiga, Wandela Mugoya and Kalid Tamale formed a faction to team up with Malik Kariisa and other professional kickboxers against Luyooza's leadership.
In September 2019 they illegally elected Malik Kariisa as president in what they claimed be an elective assembly.
After being disowned by National Council of Sports as legitimate leaders of Uganda Kickboxing federation and failed mediations, the rebel party resorted to court with a suit in which they opposed the presidency of Luyooza.
However, after sighting a defeat in the case, the complainant quickly withdrew the case and applied for the current suit as registered trustees of Uganda Kickboxing federation which was also dismissed by judge Posiono Romans Odwori after sighting doggery in the applicant's evidence.