Uganda Rugby 7s National team flagged off for Africa men's championship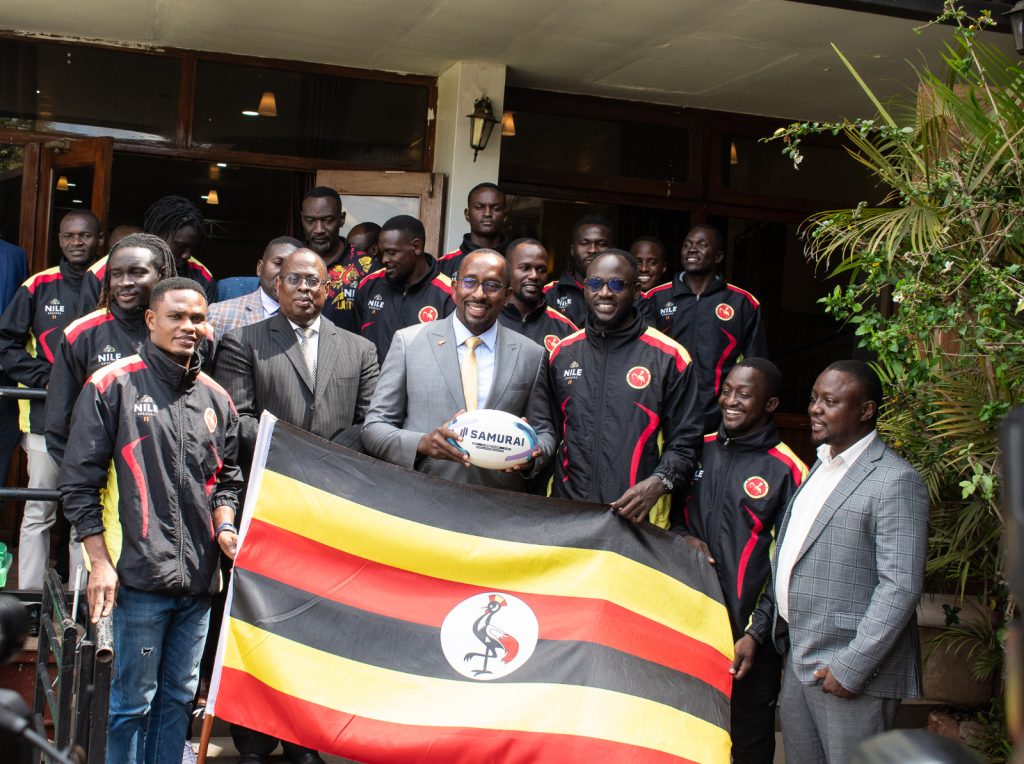 PHOTO BY: Uganda Rugby Union media.
Uganda National Rugby 7s team has today been flagged off to Zimbabwe for Africa men's 7s set for 16th to 17th September in Zimbabwe.
The team was flagged off by National Council of Sports (NCS) chairman Ambrose Tashobya at Copper Chimney Restaurant in Lugogo, Kampala on Tuesday afternoon, the 12th September 2023.
I'm always at peace in mind whenever I talk about Rugby and Uganda Rugby Union in particular that the sport is under the rightful leadership.
The results of Uganda Rugby Union especially the 7s, speak volumes. You are the champions of Africa and we definitely expect you to defend it.
Stay focused as a team. The job is clear we need a qualification slot to 2024 Paris Olympics and we get out of the mathematics once and for all". Tashobya.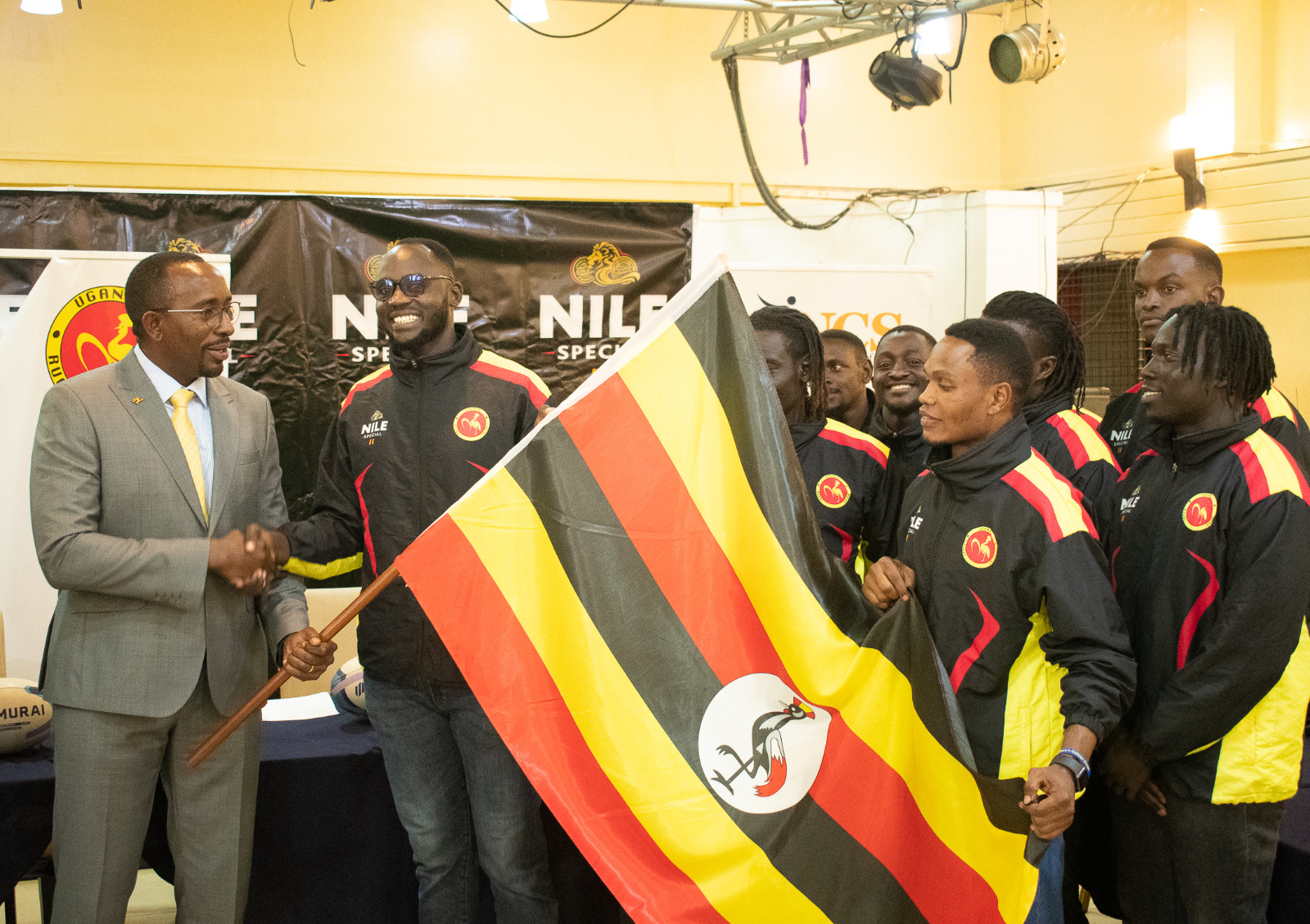 PHOTO BY: Uganda Rugby Union media.
The team composed of fifteen (15) players will compete to defend the Africa Rugby 7s tittle and also set eye to a qualification slot to the forthcoming Olympics games.
The championship which doubles as a qualification event for the 2024 Paris Olympics will run from 16th to 17th September.
The team will join the French based Philip Wakorach who is already in Zimbabwe.
In attendence was the Uganda Olympic Committee (UOC) president Donald Rukare, National Council of Sports (NCS) Assistant General Secretary in charge of technical matters David Katende, NCS chairman Ambrose Tashobya and Uganda Rugby Union executive committee members.
As Uganda Olympic Committee, we are sure you will defend this trophy and we hope you will come back victors. Your triumph is a huge basketball of hope to see Uganda with a team sport at the 2024 Olympics in Paris.
Unit, discipline hard work and corporate behavior should be the most important pillars in your campaign". Rukare.
The winner will qualify for the 2024 Olympics in Paris, and the second and third placed teams qualifying to the 2024 Final Olympic Qualification Tournament. In addition, the top two teams will qualify for the 2024 Challenger Series.
Twelve teams including Uganda, Zimbabwe, Kenya, Zambia, Madagascar, Tunisia, Burkina Faso, Namibia, South Africa, Algeria and Ivory Coast will compete.
Uganda was pooled in group C alongside her main challengers Zimbabwe, Burkina Faso and Algeria.
Full list of players
William Nkore Ampeire, Alex Aturinda, Denis Etwau, Adrian Kasito, Isaac Massanganzira, Ian Arnold Manyani, Aron Ofoyrwoth, Pius Ogena, Norbert Sexton Okeny, Tolbert Omolo Onyango, Samuel Asiimwe Rwakijuma, Davis Shimwa, Mubarak Wandera, Michael Wandera and Philip Wakorach.
About Author