UBF set to host IBA president Umar Kremlev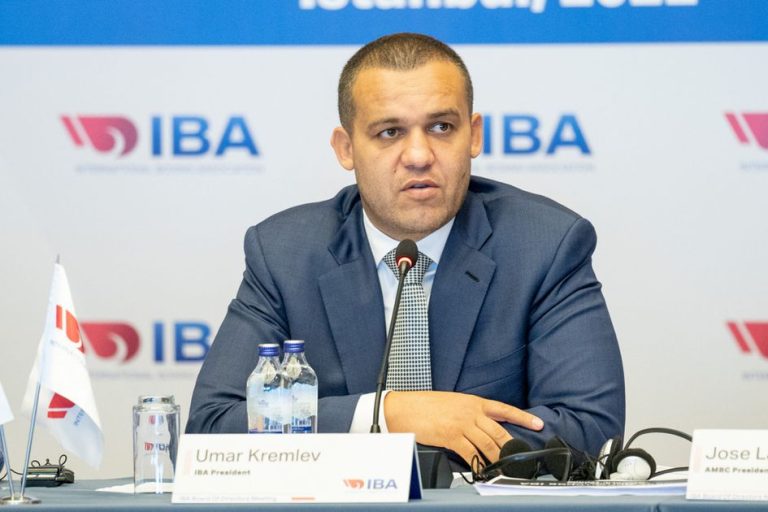 On Friday 17th November, International Boxing Associations (IBA) president Umar Klemlev will come to Uganda for more official engagements.
He will be received by the Uganda Boxing Federation (UBF) president Moses Muhangi. This becomes the second time for Klemlev to be in Uganda.
On his return to the country, the boxing fraternity would be excited that the construction of the 5 million dollar academy project is good to start.
However, it unclear whether it will be part of his activities on the menu card. It is rumored that he is coming back to meet a section of boxers, stakeholders and do a follow up onto the project.
During his first visit, he (Klemlev) laid a foundation for the construction of the 5 million dollar boxing academy in Matugga (Gombe Sub-county), Nansana Municipality in Wakiso City.
In company with, Africa Boxing Confederation President Bertrand Mendouga, Siyabulela Cecil Nkwalo of South Africa, Azamia Omo-Agege from Nigeria among others, Klemlev first came to Uganda on 30th November 2022.
His visit aimed at strengthening the sport of Boxing, build capacity, and firming ties with the local Boxing body.
Kremlev confirmed his commitment to construct the state of the art boxing academy for Uganda during the Serena meeting.
In the meeting was the State minister for Sports Hon Peter Ogwang, Uganda Boxing Federation Patron Captain Mike Mukula and other Boxing stakeholders.
About Author