U15 CECAFA CHAMPIONSHIP: Hamuza Lutalo summons provisional squad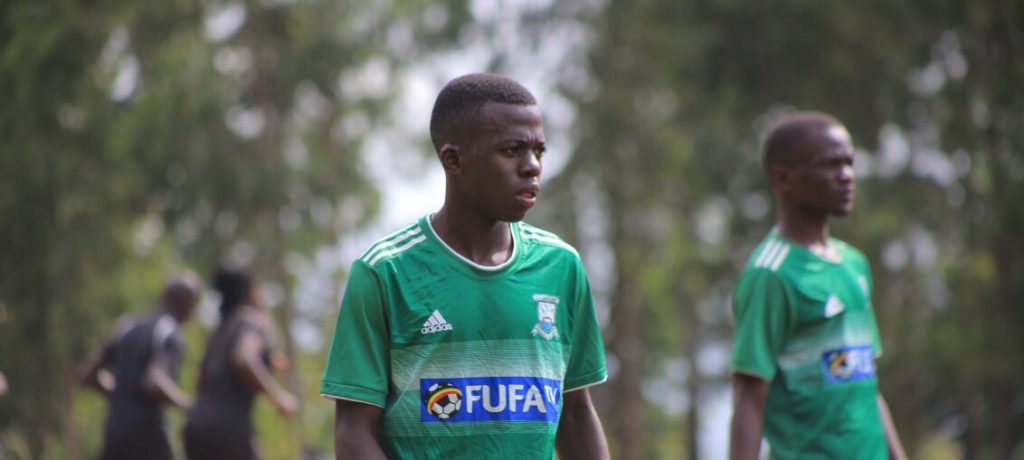 After his appointment as Uganda U15 national team (Rhinos) head coach, Hamuza Lutalo has summoned a 45 man provisional squad ahead of CECAFA champio.
The forthcoming U15 CECAFA Championship is to be held in Uganda from 14th – 18th November at FUFA Technical Centre, Njeru.
The team will start training on Tuesday 17th October in Njeru. Uganda are defending Champions of the tournament.
Uganda won 4-0 against Kenya in the inaugural edition held in Eritrea.
Full summoned squad
Goalkeepers
Lukyamuzi Ashiraf (Kibuli SS), Okori Andrew (BUL FC JT), Muwonge Calton (Volf SA), Maseruka Ashiraf (Central College School), Waibi Edrisah (Buddo SS SA), Katumba Patrick (Royal Giant High School)
Defenders
Mubiru Samuel (Kibuli SS), Ssesazi Tom (Rays of Grace Academy), Musa Godi Akbar (Bukedea Comprehensive), Sseruwu Arafah (Buddo SS SA), Oyirwoth Pius (Buddo SS SA), Kafu Sharif Omini (Jinja SSS JT), Kaaya Uthman (Mbarara Sports Academy), Gulanyago Ratib (Vipers SC JT), Tamale Shafic  (Buddo SS SA), Kyeyune Ephraim Micheal  (Buddo SS SA), Ssendawula Dirisa  (Prosper Soccer Academy), Kombi Eze  (Central College School) Mujuni Farouk  (Bulo Parents SS), Kigoye Ronald  (Vipers SC JT), Musaazi Marvin  (Royal Giant High School), Bbale Mathias  (Namasuba Juventus SA)
Midfielders
Adia Tom  (Paidha Football Foundation/St Jude SS, Masaka), Walusimbi Abubakali  (Vipers SC JT), Ssebagala Ibra  (Vipers SC JT), Langol Joseph  (Paorhinar Soccer Academy Agago), Jjemba Gideon  (Rays of Grace Academy), Owino John Brian  (Jinja SSS JT), Ogema Thomas (Royal Giant High School), Wanyama Abdul Lucky  (Amus College), Kasujja Shafik  (Buddo SS JT), Tamale Frankline  (Prosper SA), Mukisa Owen  (Buddo SS JT)
Forwards
Ssali Ramadan  (URA FC JT/Kawempe Muslim SS),  Mwebe Disan  (Rays of Grace Academy), Ssegirinya Shafic  (Buddo SS JT), Babi Shakur  (Buddo SS JT), Okello Richard  (BUL FC JT), Ssekanjako Frank  (Vipers SC JT),  Sserwadda Henry  (Rays of Grace Academy), Nyonyintono Geofrey  (Janan Sports Academy), Nkoola Arafat  (Viper SC JT), Wanyama Simon  (Rays of Grace Academy), Bagenda Enock (Royal Giant High School), Gift Fred Mutalya (Kiira College Butiki)
About Author