The Futsal Super League is back, 8 clubs set to tussle for supremacy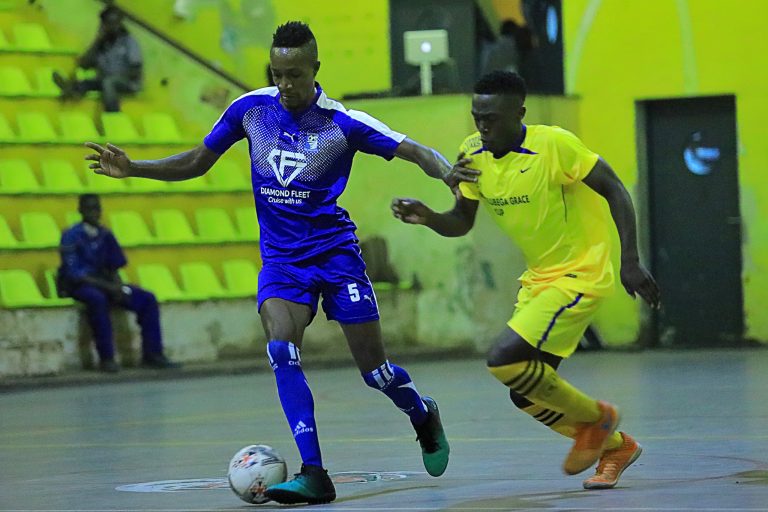 After a forced halt of the 2020 Futsal Super League season due to the outbreak of COVID-19, the sport of Futsal is near to its return with a national pinnacle championship "The Futsal Super League" set to roll off in a fortnight period from now.
With the ground now set, the 8 super league clubs including, Mengo Futsal Club, Kabowa Futsal Club, Synergy Futsal Club, Kisenyi Futsal Club, Big Talent Futsal Club, Aidenal Futsal Club, KJT Futsal Club and Park Futsal Club are prepared to hit the ground running for the 2021 season supremacy.
The 2021 Futsal Super League (FSL) is to kick off on Saturday 1st May 2021 at Old Kampala Sports Arena, ahead affirmative action themed "Ensuring girl child safety through the game" which is also scheduled for 22nd May where different sport items shall be given to young females in pursuit to attract them into the game.
The program is to be through a Futsal Executive tourney where member of different corporate companies including women and men shall converge to into a championship in Bugolobi.
The league comes at a time when Futsal Association of Uganda concluded a series of pre-league activities edged close to ensuring that the main futsal tournament returns to action with a desired quality.
The pre-league activities included a three day referees course that expanded the number of futsal match officials available to 30, signing with a broadcaster- Deep End Media and a Sports Events organizer- Sports Edge Limited.
The above series progressively followed a couple of engagements with the various stakeholders most particularly Futsal Club owners in discussion towards a safe and smooth return of the game-henceforth a road map was concocted.
About Author