The 2022/23 FUFA Women Super League season to kick off next month but previous season's winners are yet to be paid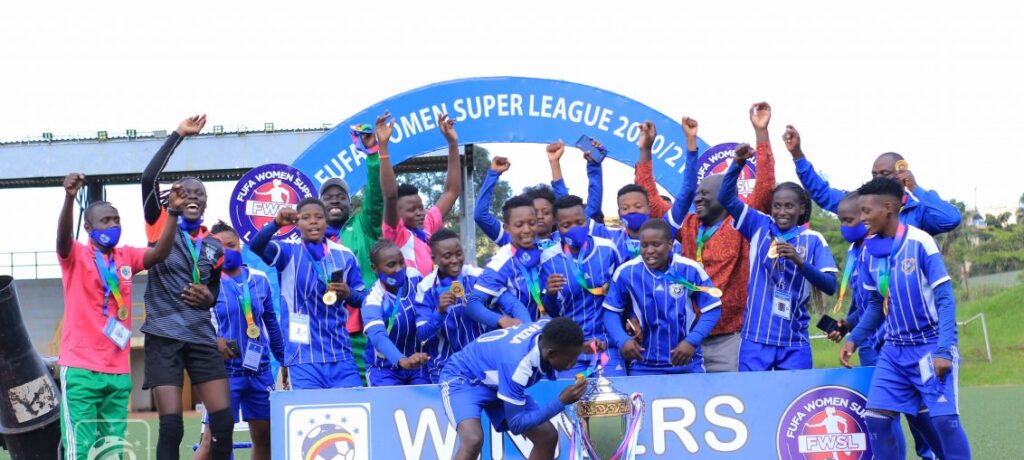 The Federation of Uganda Football Associations (FUFA) has on Friday January 14th morning held a consultative meeting with club officials from FUFA Women Super League and FUFA Women Elite League as preparations for the new season continue.
The 2022/23 FUFA Women Super League is expected to kick-off on 4th February while the FUFA Women Elite League kickoff date is tentatively set for 12th February.
However, the previous season's winners are yet to receive their prize money from the federation.
Lady Doves won the 2020/21 FUFA Women Super League after defeating UCU Lady Cardinals in the final 2-1 last year.
The champions were meant to take home a trophy, medals and a cash prize of UGX 12M while the first runners up UCU Lady Cardinals earned UGX 7M but, this prize money is not yet paid.
The FUFA competitions department has released the draft fixtures of FUFA Women Super League 2022/23 season.
According to the draft fixture, the opening game will kick off on Saturday 5th February 2022 between Rines SS WFC and Tooro Queens FC at Kabaka Kyabagu Stadium.
She Corporates will then take on Uganda Martyrs HS, Lady Doves will lock horns with She Maroons while Olila HS will face off with UCU Lady Cardinals on Sunday February 6th.
Meanwhile, She Maroons won the 202/2021 Women Elite League after defeating Rines SS WFC 1-0 in the final played at FUFA technical center Njeru in June last year.
For winning the League title, She Maroons earned a cash prize of UGX 8M while the runners-up Rines SS WFC got UGX 5M which is still in the pipeline.
About Author