Ten man UPDF FC rubs more salt into Express FC wounds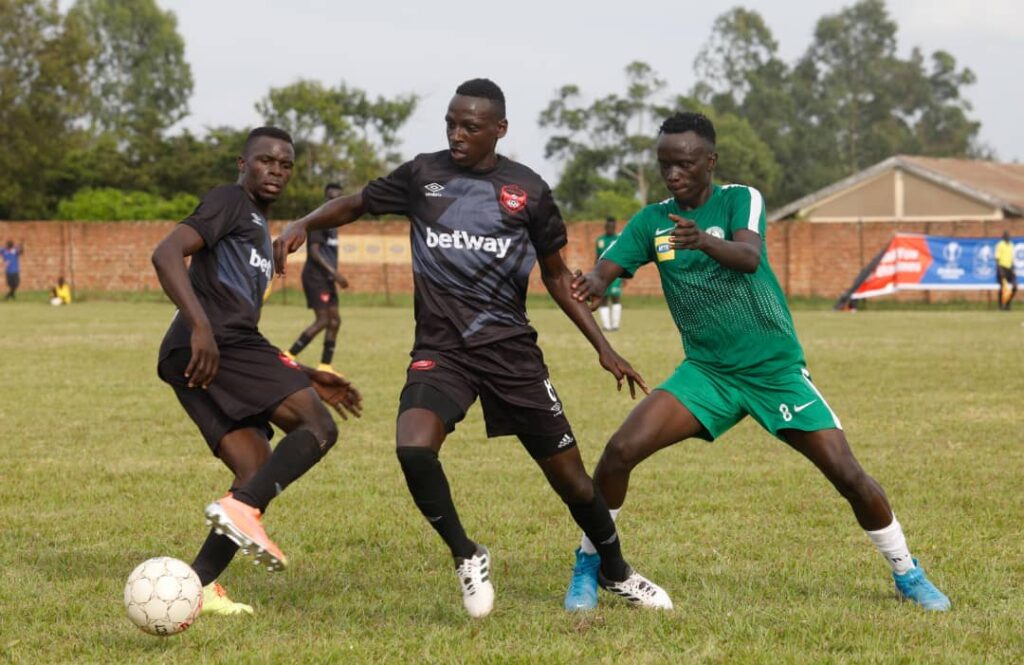 Ten man Uganda People's Defence Forces (UPDF) football club rubbed more salt into Express FC wounds with a 1- 0 defeat on the road to Bombo.
The game was played at the Bombo Military Grounds Stadium on Saturday, 23rd 2021.
Veteran midfielder Mudde Musa scored for the army side to put more misery onto the defending champions Express FC faces.
The defending champions Express FC hoped to make amends from today's visit to UPDF FC after their shocking home 2-0 defeat to newbies Arua Hill SC on the opening day of the season at Muteesa II Stadium, Wankulukuku.
29 minutes into the game, UPDF faced a set back with a red card shown to Ivan Ahimbisibwe for fouling custodian Joel Mutakubwa.
With barely less to write about from the first stanza, it was 0-0 as the two sides failed to break the dead rock.
Only 11 minutes into the second stanza (56), veteran Mudde Musa converted from the spot after referee judged midfielder Nicholas Kasozi to have handled the ball in the box to send the soldiers into a 1-0 lead.
Express FC was without head coach Wasswa Bbosa who was slapped with a three match ban on Friday for his unsporting comments during the Red Eagles 2-0 loss to Arua Hill SC last week.
This was the 8th meeting between the two teams and visitor and both square at four wins.
The win pushed UPDF FC to 3rd place on the log with four points in two games. The soldiers drew 1-1 with Onduparaka FC in the opener.
Meanwhile Express FC sit 14th and are yet to get a point this season.
In their next engagements, UPDF FC will host Mbarara City FC at Bombo Military Barracks on 26th while Express FC will be on the road to Bul FC in Jinja.
About Author