SUPL: Odoch attributes Express' draw against Mbarara City to poor officiation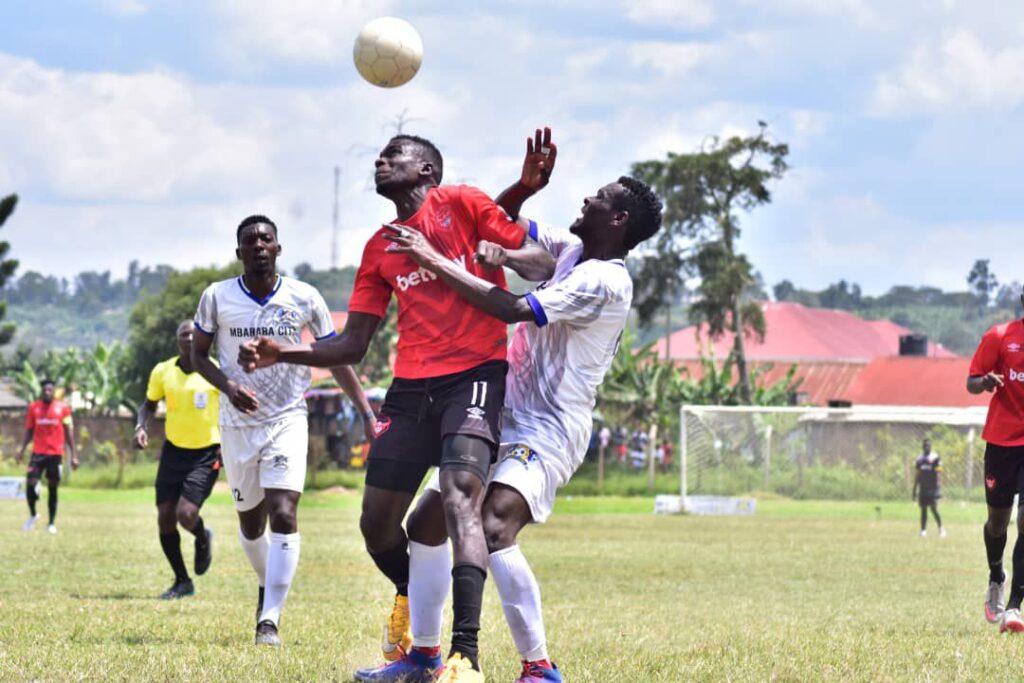 Express FC head coach James Odoch has attributed his side's goalless draw with Mbarara City to poor officiation.
The Red Eagles managed a point away to Mbarara City FC on Friday afternoon at the Kakyeeka Stadium in Mbarara.
The visitors came into the game chasing their first league win in seven outings.
According to Odoch, Express FC did everything possible but failed to find the back of the net.
"We've tried everything in our power to win the game, the boys followed the instructions but we didn't manage to win, we scored what I thought was a legimate goal but the referee cancelled it which was very unfortunate, we shall retreat and prepare for our next game," Odoch said.
Express could have opened the scoring in the 23rd minute but John Byamukama's cross which could have been converted by Joseph Akandwanaho was intercepted by Mbarara City goalkeeper Ssekeba.
The First period saw forward George Senkaaba and Joseph Akandwanaho try to open the scoring for the visitors but both their efforts fell short.
After the break Mbarara City FC tried to penetrate the visitors' backline but Denis Otim was on hand to contain the situation.
The draw took the Red Eagles to 33 points after 22 games played.