SUPL: Arua Hill, SC Villa share spoils at Barifa Stadium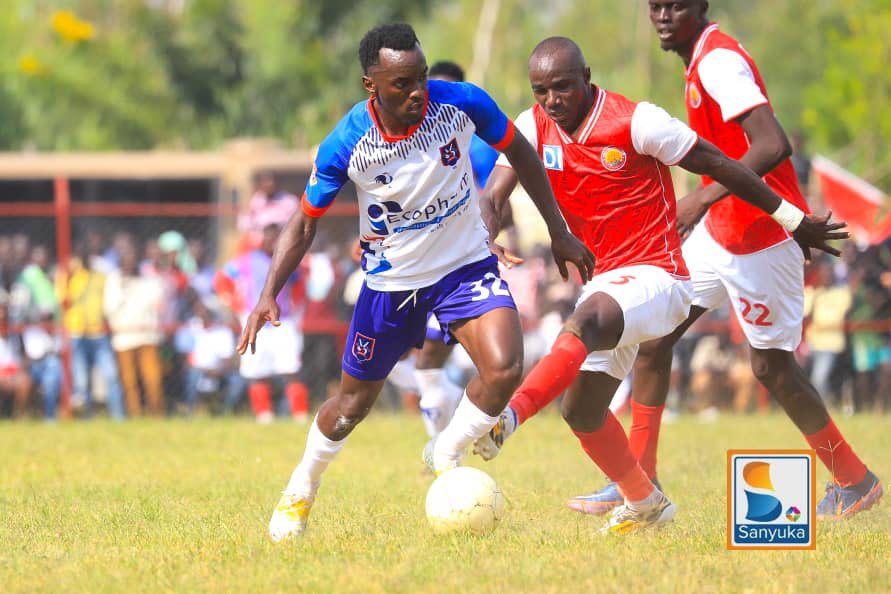 Arua Hill and SC Villa settled for a two-all stalemate in the game played at Barifa Stadium in Arua on Tuesday evening.
Arua Hill had a lively start who created one chance through Junior but the Second ball from Sekamatte is fired wide in the fifth minute.
In the 20th minute, Allan connected well through Eseru who found Matovu and the searching cross from the left back couldn't find Sekamatte.
In the 25th minute, Wahab connected a beautiful free kick that demanded a finger tip save from Meddie to hit the cross bar.
Isaac Ogwang broke the deadlock for SC Villa in the 34th minute of the game before Nicholas Kabonge doubled Villa's lead in the 39th minute.
Alfred Leku pulled one back for Arua Hill in the 44th minute to make it 2-1.
In the 47th minute, Allan got a good cross from Matovu his header beat Meddie but the ball bounced just on the line to be cleared away.
Arua Hill got another golden opportunity in the 50th minute through Atendele's cross to Leku but Meddie's save for Villa kept them safe.
Sekamatte got a shooting chance from Eseru's pass in the 58th minute but he fired wide from a shot range.
Arua Hill equalised in the 79th minute when young star Innocent Media scored a beautiful goal from Atendele's delivery.
Allan Mugalu got a good free kick and Atendele delivered long to Innocent whose header is saved by Meddie in the 88th minute.
The result left Arua Hill seventh on the log with 15 points while SC Villa is now 12th with nine points.
About Author