Star Profile: Meet Nantongo Dianah, Goalkeeper Turned Central Defender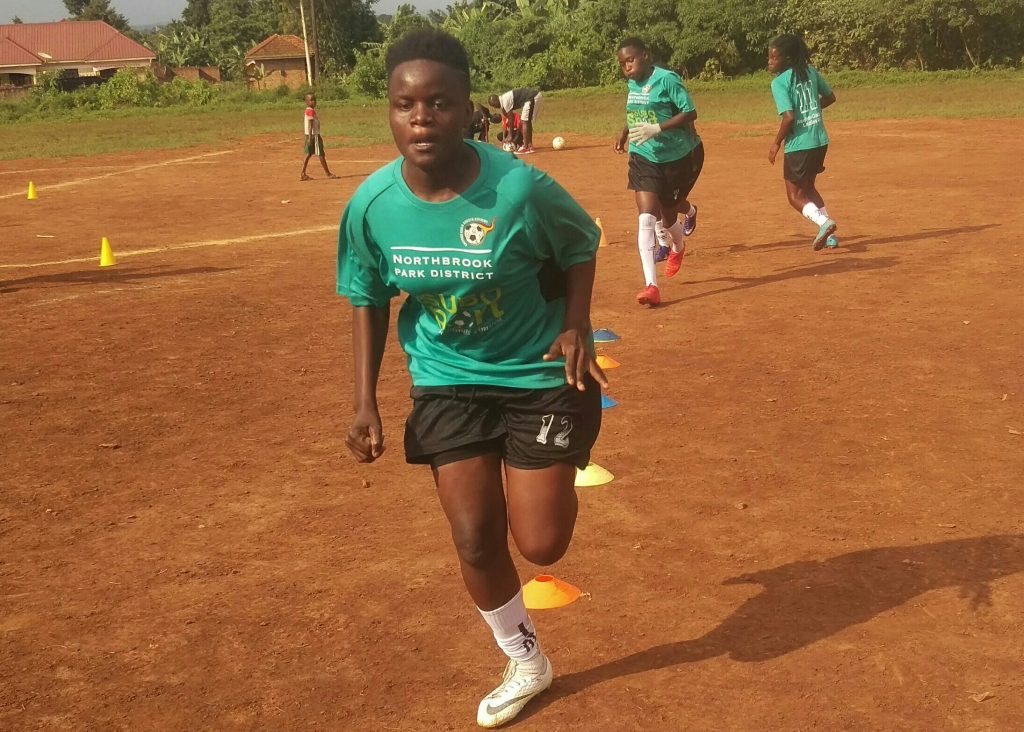 By: Kayiira Jackson
Life is full of dynamics, situations drive people to try different aspects that can put them in suitable positions for their growth and future prospects.

Nim Sport brought you the football ordeal of Asubo-Gafford Ladies FC defender who was once a goalkeeper but turned a defender last season (2019/20).
The smart and promising central defender we have in the building is Nantongo Dianah who was born on 16th February 2004 to Mr. Ssentongo Moses and Nakayiza Aisha, residents of Bombo, Luweero District.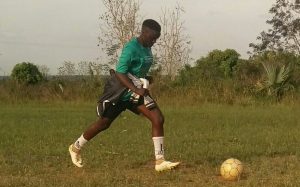 The defender who has been an instrumental factor in Asubo-Gafford Ladies posts since 2017 to 2019 when she changed the position last season is the 11th child in a family of 24 kids and 16 girls.
Education Journey:
Like Robert Kyagulanyi Ssentamu (Bobi Wine), Nantongo also skipped some classes, at her primary school (St Joseph's Primary Bombo), she sat for her primary leaving Examination while in primary four in 2012 as she explains.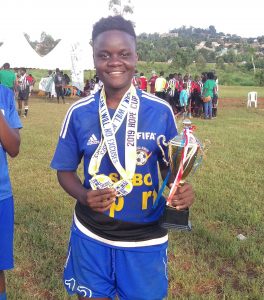 "I did not study the seven years in primary, I sat my PLE while in primary four." Nantongo revealed to this website in an exclusive interview.
"At our school every year, they used to select the best two pupils from each lower class (p4-p6) to sit for PLE with those of P7, good enough I was among the best in school, I got 13 points and my parents decided that I join secondary level", Nantongo narrates.
In 2013, Nantongo joined Kibuli Secondary School where she spent six years and did History, Art and Islam and secured 13 points out of possible 20.
Nantongo is ready to continue with her studies at higher institution of learning and according to her, she is aiming at joining Kampala University to pursue a degree in Mass Communication.
Football Journey: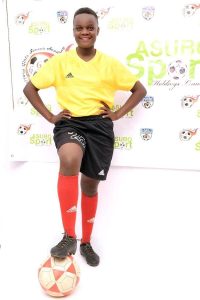 While in Primary four at St Joseph's Bombo, Nantongo discovered that she can play men's game and with admiration from his big brother, Ssegawa Derrick, she started the game like that.
"I started Football while in P.4 class and my brother inspired me and my  home coach Mr Eward Lugobi."
"But my brother did a lot because he was playing for Bombo United and by then in our town they were the best."
Dianah concedes that she started as a defender but later shifted to goalposts  while at Kibuli SS in 2016 with Coach Christine Wanyana.
Being the fact that she is multi talented, Dianah was also a handballer, so switching to goalposts, it was very easy for her.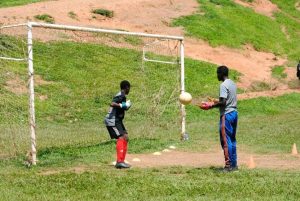 "I was a central defender before switching to goal, then I got a challenge, when I couldn't finish 90 minutes, so I asked coach Christine to take me to goalposts." Nantongo said.
"I didn't get any problem in goalposts because I was handball as a goalkeeper."
Since joining goalkeeping in 2016, she was very outstanding for Kibuli SS and Asubo-Gafford Ladies, to the extent that her brilliant performance in 2017/18 season, saw the Kyebando originated side finishing third in Elite league.
In 2019, when a new coach in Kayinda Mustafa joined Asubo, he made changes in his squad where he brought another goalkeeper in Zulaikah Ngamita to beef up his goalkeeping department.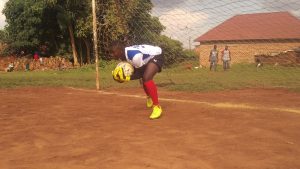 However, on a given day in training, Dianah asked her coach to be deployed in outfield position, to which coach did and her display on that day, tempted Mustafa not to play her in goal again.
"I never know that she can play defense very well." Mustafa on Diana.
"But one day in training, we had few outfield players so she told me that let her play in defense as Ngamitah is in goal, but according to what she displayed, I told her that I don't want to see you in my goal, you going to play in defense so long as am still a coach here. Kayinda told this website.
"Few girls do have defensive qualifies like she has, she can command, control the temple of the game, she can dictate and her communication abilities are exceptional, so I could not let her abilities to die in goal."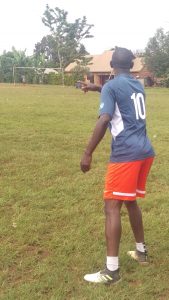 The season, 2019/20 Dianah switched to central defense, Asubo conceded less goals (4) and scored 27 before the season was called off due to COVID-19 pandemic.
As a custodian, Nantongo cited out the best defense she has ever worked with, that include; Former defender of now defunct Muteesa I Royal University, Margret Namirimu (while at Kibuli), Namutebi Lydia (Asubo), Namatovu Claire(Asubo) and Hajjarah former Asubo-Gafford Ladies right back.
As a player, she didn't win alot in her career so far, but she was ever named the Airtel raising star best goalkeeper in 2017 before winning a FUFA Women Elite league bronze medal with Asubo-Gafford in 2018.
Profile:
Name: Nantongo Dianah
Nickname: Children
Date of birth: 16th, Feb, 2004 (16years old)
Place of birth(Hospital) : Bombo Barracks hospital
Place of birth(Village): Bombo
Name of Parents : Ssentongo Moses and Nakayiza Aisha
Current Club: Asubo Gafford Ladies FC
Previous club: None
Position : Central Defender
Height: 155cm
Weight: 46kg
Shirt no: 12
Hobbies: playing football, watching movies,interacting with friends
Dish: Rice,Irish, and fish.
Role model:
Credited persons: Coach Edward Lugolobi, Coach Christine Wanyana madam Hadijja, Asubo-Gafford Ladies management, Coach Kenneth Bagenda.
Achievements: (Individual)
2017- Best Goalkeeper Airtel Raising Stars.
2012- Most Valuable Player (MVP), Primary school championship.
Best players played with: Shakirah Mutiibwa (captain Asubo-Gafford Ladies), Nabirye Joan Anitah (now at Vihiga Queens) and Namuli Patricia.
Youth career:
2013-2019: Kibuli SS
Senior career football:
Club football
2017-To-date: Asubo-Gafford Ladies FC
About Author