Sserwadda, Kakooza on Target as Uganda Defeats Hosts to Storm Quarterfinal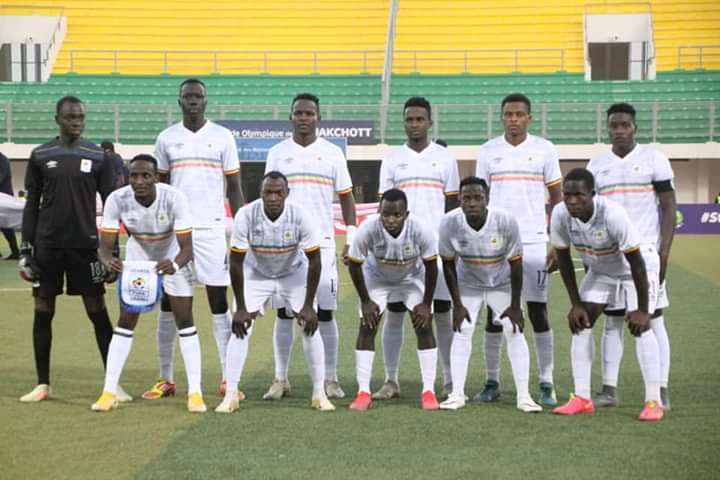 Uganda Hippos comeback from a goal down to beat hosts Mauritania 2-1 and qualify to the quarterfinal of the 2021 AFCON U20 Championship.
Silly Sanghare sent the host Mauritania into the lead with a penalty goal in the 39th minute when left back Aziz Kayondo brought down Oumar Mbareck in the area.
Steven Sserwadda equalized for Uganda in the 59th minute to introduce the Hippos back into the game before Derrick Kakooza sealed the win with a penalty in 88 minutes.
Uganda finished second with six points behind group leaders Cameroon who recorded a 100% winning run to gather nine points in the group.
Uganda beat Mozambique 2-0 in the opener and lost 1-0 to table leaders Cameroon before a slim and hard fought 2-1 victory against hosts Mauritania in the last group game.
Uganda and Mauritania were tied on three points after match-day two, recording similar results against Cameroon (0-1) and Mozambique (2-0).
It was a must win for any side to confirm who qualifies to the quarterfinal as the second in the group.
The win confirmed that the Uganda Hippos will face Group B leaders (Burkina Faso or Tunisia) in the quarterfinal on 26 February 2021 at the Stade Municipal de Nouadhibou.
Mauritania will have to wait for the climax of other groups to see if they can qualify as one of the two third placed teams.
About Author