She Cranes provisional squad summoned for World Cup preparations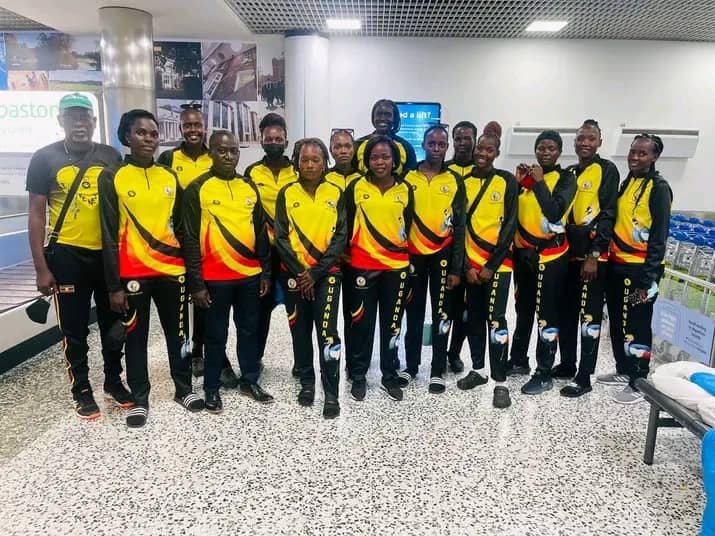 Fred Tamale Mugerwa the She Cranes head coach has named a 30 players provisional squad for the upcoming World Cup 2023
The squad is expected to start with a non residential training on Monday 17th at Kamwokya Community Sports Center.
She Cranes are in group D alongside New Zealand, Singapore, Trinidad and Tobago.
Group A has Zimbabwe, Australia, Fiji and Tonga.
Scotland, England and Barbados are the three teams in group B.
Jamaica, Wales, South Africa and Sri Lanka are in group C
The championship is to be held from July 28th to August 6th in South Africa
She Cranes provisional squad
Shooters:
Namulumba Christine Kango (Prisons Netball Club), Sera Zam (NIC), Aguti Godlive (UPDF), Asinah Kabendela (Weyonje), Amoding Harriet (Weyonje), Irene Eyaru (KCCA), Nassanga Shadia (KCCA), Mary Nuba Cholhok (Loughborough Lightning UK), Peace Proscovia (Storm Surrey UK), Oyella Stella (Sirens Scotland)
Mid court players:
Baagala Margret (NIC), Akello Malisera (Prisons), Nakibuule Joyce (Prison), Nakiyunga Sarah (NIC), Lunkuse Norah (KCCA), Najjuka Annet (KCCA), Achola Lillian, Nantumbwe Victoria (NIC), Anita Penlop (NIC)
Defenders:
Kadondi Faridah (Weyonje), Hanisha Muhammed (KCCA), Nassaka Shakirah (Weyonje), Nakitto Christine (KCCA), Kayeny Privas (NIC), Nassaazi Bashira (UCU), Nanfuka Stella (Prisons), Asingo Viola (Prisons), Nalule Flavia (Police), Shaffie Nalwanja (KCCA), Tausi Mumena (Prisons)
Technical
Head Coach: Fred Tabale Mugerwa
Assistant coach: Namuddu Sarah
About Author