SC Villa: Nestroy Kizito unhappy over parent club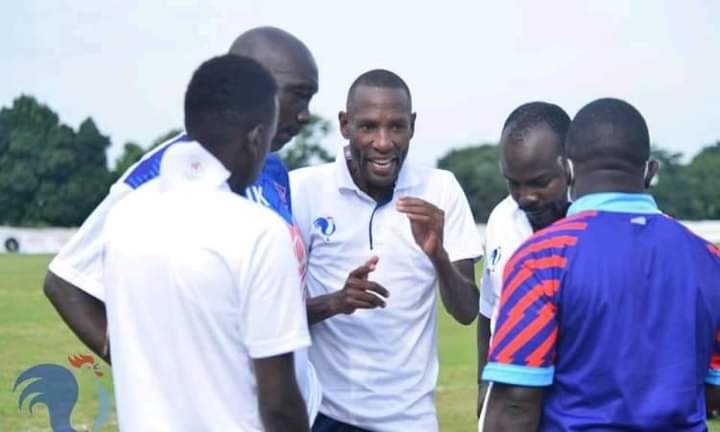 Ex Cranes International SC Villa stylish left back Joseph Nestroy Kizito has expressed dismay on how the 16 times League winners' Interim committee has treated him alongside fellow ex Jogoo tacticians Edwardo Kaziba and Kirya Ibrahim .
In a conversation with the Legendary Defender, Kizito asserted that the trio were unfairly treated by the club bosses who refused to renew their contracts and to add salt to their wounds, their wages weren't cleared for the past season.
He asserted ,
"Having played for this club and being part of the technical team with all my heart, it's shocking that the 18 months wages I'm demanding them haven't been cleared and efforts to have the matters sorted out ,have proved futile."
Kizito won 4 League tittles with SC Villa in 2000 and 2001 under Paul Hasule, 2002 and 2003 under Serbian born gaffer Milutin Sredojevich'Micho and in 2004 was part of the last SC Villa side that won the league trophy under Sam Timbe plus 2 Uganda Cups and the 2003 CECAFA Clubs tittle edging Simba (1-0).
Recently the club's skipper last season Alishe Asuman stormed the club's Offices, demanding unpaid salary arrears prompting a meeting with Hajj Omar Mandela who promised to clear him soon.
Furthermore, the club's CEO Shawn Mubiru is set to handover his post to Brenda Nambalirwa Kawuma ,a daughter of Legendary club administrator Guy Kawuma
 Article by George William Kigonya
About Author