Netball: A formidable Prisons Queens emerge victorious over resilient KCCA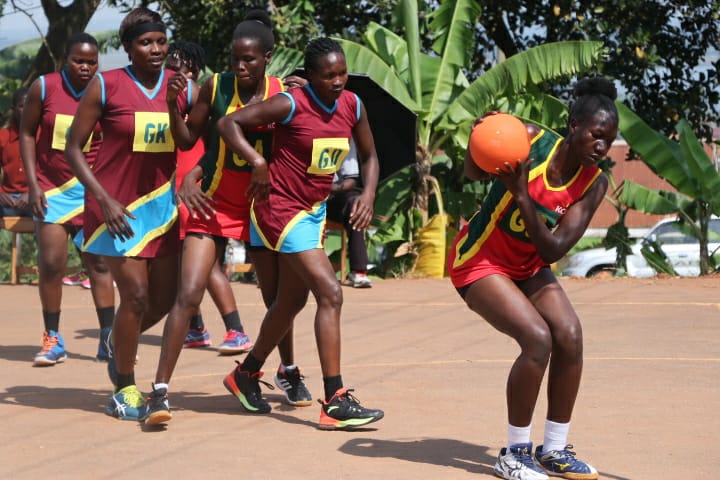 Story by Fred Akena
Uganda Prisons Netball Club register third consecutive win of the 2020/21 Uganda National Netball Super League season following a narrow hard fought win over KCCA at Luzira Prisons Netball Courts in an intensive game played on Saturday 2nd October 2021.
The first two quarters looked stressful for the hosts who lost 10-12 and 22-23 in the first and second quarter respectively but kept containing until the final minutes.
The rejuvenation of Prisons was witnessed following a triple introduction of GD-Asingo Viola, versatile WA-Meema Ruth and pacy GA-Nakibule Joyce whose emergence totally changed the whole game style with high passing, attacking and tackling spirits which kept pushing the team forward with a comfortable 35-32 win in the third quarter, despite the woes of KCCA who proved strong through out the game.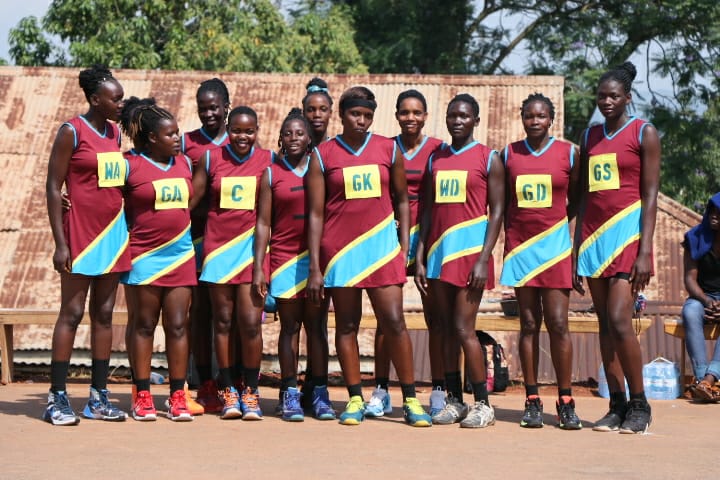 Towards the edge of the match as the day light breaks off, a more focused hosting side completed the job in the final quarter beating KCCA 45-44 at game down with mouth watering displays, credit to towering GS-Namulumba Kango Christian who increased her scoring tally to 44 goals lieing 3rd behind Oyella Stella NIC and Namukose Specioza of Police Netball Clubs.
Uganda Prisons Netball Club Head Coach Madam Imeldah Nyongesa said,
"As I said before, we didn't underrated them because we knew what they can deliver on the court, I applied a lot of tactics to neutralize them, my timely substitution benefited the team and gave us the positive results today, the team is so good and well motivated, our focus is the next game against UCU and our motive is register more percentage on our winning streak, the game officiation is so far so good given the nature of competitions".
The team Skipper Ajio Lillian is hopeful of the team competing for the top prize,
"Today's game was not easy given the opposition we face from KCCA, they are a good side as well and gave us good lessons to learn, we need to keep playing together and win as a team, am so proud of the girls and our fans at large, we love you for your understanding wavering support, as a team our is target still keeping on top while taking every matter game by game," she added.
Prisons GK-Mumena Tausi and Kikimuli Catherine, GD-Ajio Lillian and C-Achan Jessica kept the whole game situation solid with fine runs, throws and tackles while the rest of the team maintained top ratings at individual levels henceforth granting the team conquest.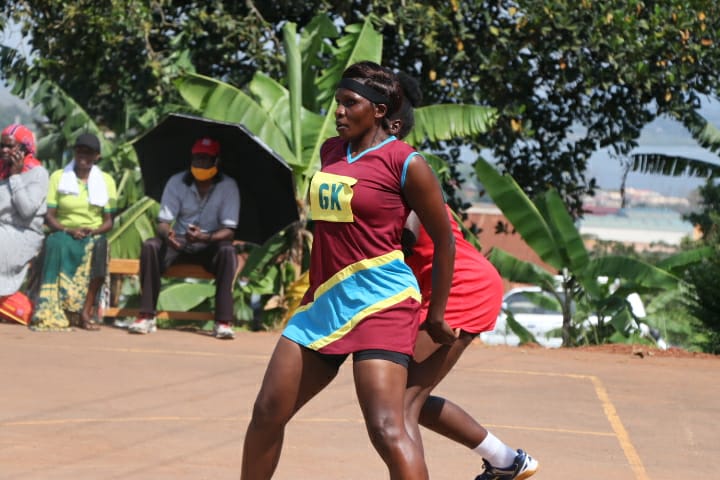 The successful campaign pushed the Prisons Queens to jointly top of the league log continuously alongside NIC and Police at 6 points each.
Uganda Prisons Netball Club faces UCU in the next fixture which shall be played during the course of next week away from home.
About Author