Samuel Ssekamate Kayongo's brace inspires Soltilo Bright Stars past Mbarara City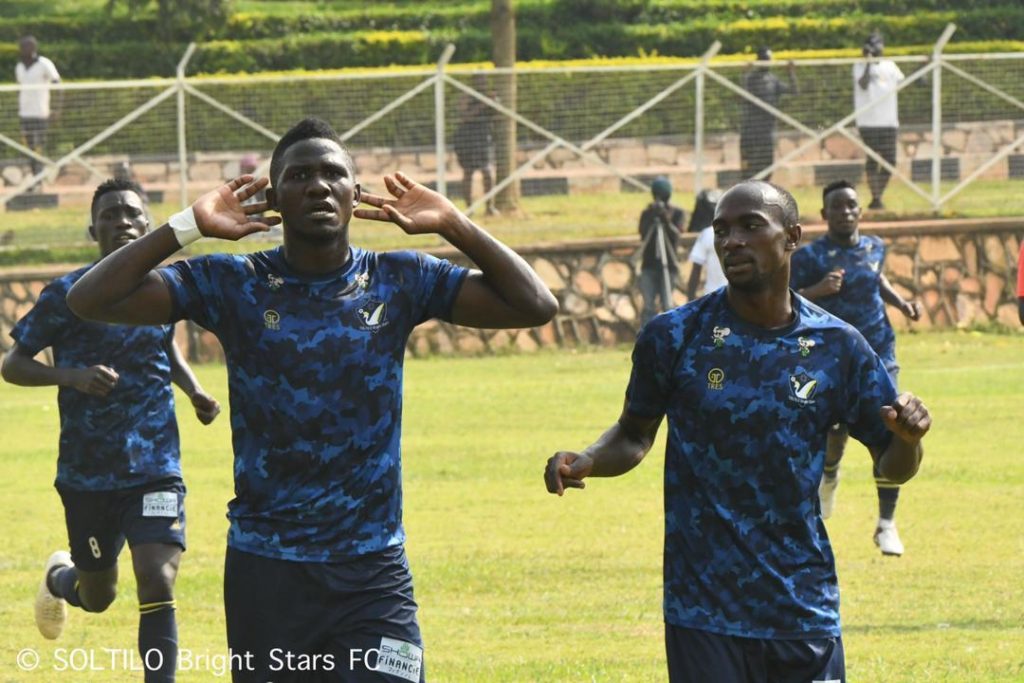 Soltilo Bright Stars took a 1-0 against visitors Mbarara City FC just 23 minutes into the game through on form Samuel Sekamatte Kayongo headed off Andrew Kagwa's cross from the right flank.
Just four minutes after, Mbarara City FC through Bashir Mutanda leveled matters in the 27th minute when he slotted the ball passed goalie Simon Tamale in the lower corner.
Samuel Ssekamate quickly registered a brace and second goal for Soltilo Bright Stars as they regained a 2-1 lead when he placed another Andrew Kagwa cross at the back of the net in the 31st minutes.
Simon Tamale stood alone in the crowd on numerous times with numerous saves including the heroic moment in the final minute of the first stanza to keep the Stars shining.
Derrick Ngobi extended Soltilo Bright stars lead to 3-1 in the 68th minute taking a rebound from the lower right post off Samuel Ssekamate Kayongo's hard shot free kick ball.
However, Mbarara City FC looked a better side in the final half despite yielding no goals.
The win pushed Soltilo Bright Stars to Soltilo Bright Stars to 37 points to consolidate the 6th place whilst Mbarara City dropped to 12th with 26 points in 23 games.
About Author