Referees for Uganda Premier League match-day four revealed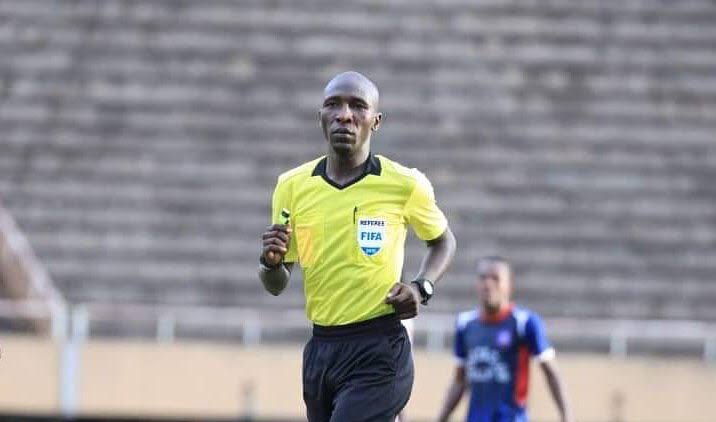 The Federation of Uganda Football Associations has confirmed the match officials to handle match day four of the Uganda Premier League.
The eight games will be played on Thursday 19th, Friday 20th and Saturday 21st of October.
Winless sides Arua Hill and Gaddafi will face off at Paridi Stadium in Adjumani and will be handled by Daniel Outeke
He has Mario Okwang and Agir Tonny as his assistants
Isaac Ocan is the fourth official, Catherine Nagadya and Morisse Otidi have been appointed as the assessor and General Coordinator respectively.
Thursday 19th October
Busoga United Vs Mbarara City
Venue: FUFA Technical Center
Referee: Rajab Bakasambe
1st assistant: Hakim Mulindwa
2nd assistant:Juma Osire
Fourth official: Habiba Nayigaga
Assessor: Faisal Nsubuga
General Coordinator: Sumaya Kiwanuka
Arua Hill Vs Gaddafi
Venue: Paridi Stadium Adjumani
Referee: Daniel Outeke
1st assistant: Mario Okwang
2nd assistant: Tonny Agil
Fourth official: Isaac Ocan
Assessor: Catherine Nagadya
General Coordinator:Morisse Otidi
Friday 20th
Kitara Vs KCCA
Venue: Masindi Stadium
Referee: Ashaduh Ssemere
1st assistant: Emmanuel Okudra
2nd assistant: Charles Zziwa
Fourth official: Tuge Tugumisiriza
Assessor: Khalifan Kanakulya
General Coordinator: Salima Kairungi
Vipers Vs SC Villa
Venue: St Mary's Stadium
Referee: William Oloya
1st assistant: Isa Masembe
2nd assistant: Dick Okello
Fourth official: Shamirah Nabadda
Assessor: Ali Tomusange
General Coordinator: Jean Sseninde
NEC Vs UPDF
Venue: MTN Omondi Lugogo
Referee: Joshua Duura
1st assistant : Ronald Katenya
2nd assistant:
Timothy Gumisiriza
Fourth official: Solomon Jumba
Assessor: Rehma Kizito
General Coordinator:Adam Ssematiko
BUL Vs Maroons
Venue: FUFA Technical Center Njeru
Referee: Mashood Ssali
1st assistant: Elizabeth Nassolo
2nd assistant: Brianson Musisi
Fourth official: Richard Kimbowa
Assessor:Denis Batte
General Coordinator:Abdul Kawuulu
Saturday 21st October
URA Vs Wakiso Giants
Venue: Mehta Stadium Lugazi
Referee: George Olemu
1st assistant: Lydia Nantabo
2nd assistant: Jane Mutonyi
Fourth official:Ronald Madanda
Assessor: Margaret Kubingi
General Coordinator: Phoebe Kutamba
Express Vs Soltilo Bright Stars
Venue: Muteesa II Stadium Wankulukuku
Referee: Lucky Kasalirwe
1st assistant: Mustafa Mafumu
2nd assistant: Samuel Mbabali
Fourth official: Diana Murungi
Assessor:Rosebell Rwamuyamba
General Coordinator: Daniel Yenka
About Author